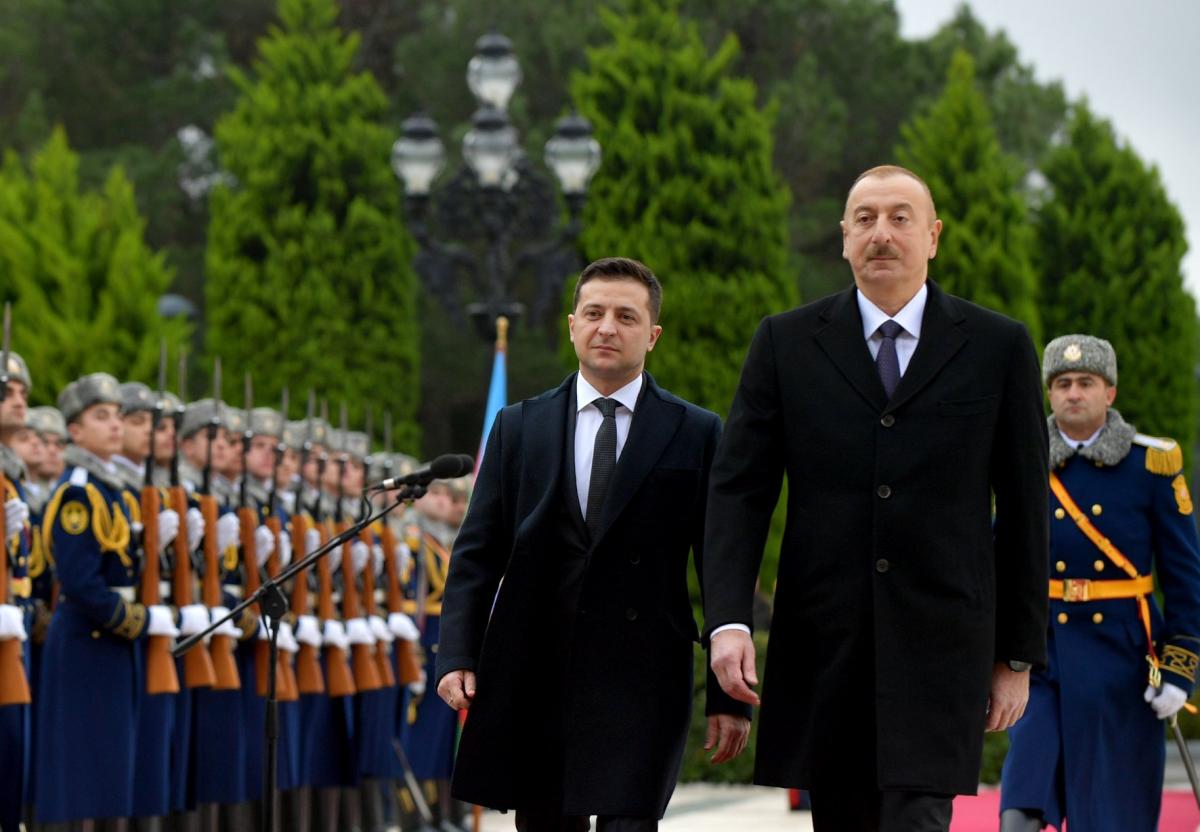 Zelensky met with Aliyev / Photo from Ukrainian president's press service
Ukrainian President Volodymyr Zelensky has invited Azerbaijani companies to invest in infrastructure, tourism and road construction in Ukraine and promised to protect every investor.
"Mr. President [of Azerbaijan Ilham Aliyev] and I have agreed that in January the delegation from Azerbaijan will come to Ukraine, to Kyiv," Zelensky said when addressing the Ukrainian-Azerbaijani business forum in Baku on December 17, according to the Ukrainian president's press service.
According to him, the delegation would work out steps aimed at intensifying cooperation between the countries.
"These are cases in energy and education, large-scale privatization we are preparing in Ukraine. These are 500 enterprises where we want to see clear business, clear investment," he said.
He also told about a number of other issues discussed during the Tuesday talks, in particular road construction and infrastructure development in Ukraine.
Read alsoAzerbaijan's holding completes acquisition of Vodafone Ukraine
Zelensky stressed that he was pleased to welcome the Azerbaijani mobile operator, Bakcell, in the Ukrainian market.
"Our task as a state today is to protect every investor. We really want Azerbaijan to invest in Ukraine," he said.
In addition, he suggested considering investing in Ukrainian tourism, in particular in Kherson region. "There are many fascinating, attractive places for tourism in Ukraine that simply lack high-quality infrastructure," he said.
Zelensky noted that he had met with President of the Republic of Azerbaijan Ilham Aliyev for the first time, yet he had already been satisfied with the beginning of the dialogue. "And then there must be real steps. When people promise something and fulfill promises, mutual trust emerges," he said.
The Ukrainian president went to Azerbaijan on an official visit on December 17.