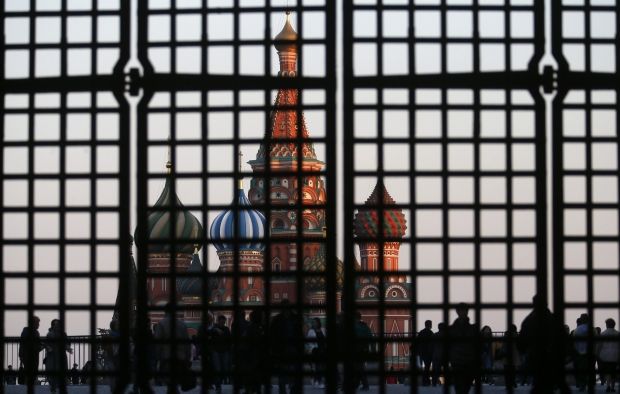 REUTERS
Despite a slight recovery in world oil prices, Russia has not yet overcome all of its difficulties, as the sanctions are going to continue to have an impact, said Steven Pifer, a senior fellow at the Brookings Institution, a former State Department official who served in Moscow and a former U.S. ambassador to Ukraine.
According to Pifer and other experts, the ruble has risen in value in recent weeks, while the World Bank and the IMF pointed to signs of recovery in the Russian economy. But large Russian companies are now stuck in a debt crisis that threatens to drain the country's foreign currency reserves. 
"The ruble has certainly stabilized, and some of the numbers are doing a little better," Pifer said, stressing that a significant number of major Russian firms are suffering under sanctions that prevent them from refinancing "massive debts" with the West.
Pifer also believes that a lot depends on the price of oil. He said Russia needs a price of around $65-70 per barrel for the economy to grow and for there not to be a threat of the draining of the country's reserves. If the price remains at around $50, Russia's foreign currency reserves could run out by the end of 2015, resulting in "serious consequences," Pifer said.
"The Russian economy is not improving," said Dr. Ariel Cohen, a senior fellow at the Atlantic Council who also heads the Center for Energy, Natural Resources and Geopolitics at the Institute for the Analysis of Global Security in Washington.
"The sanctions have worked," he said.
However, Cohen said that the effect of the sanctions has not yet been great enough to make Moscow change its policy with regard to Ukraine, although if they are left in place this may happen by the end of 2016.