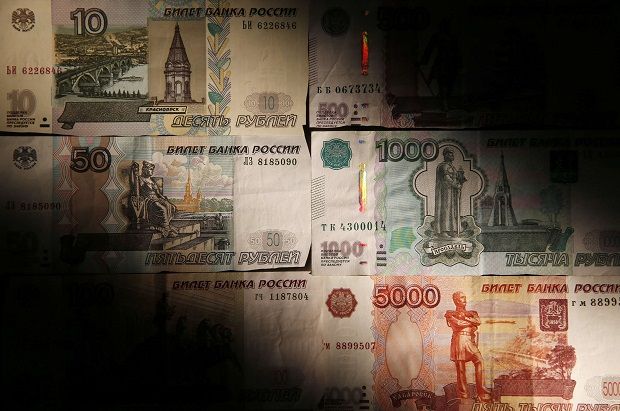 REUTERS
At the end of last year, the director of financial stability department of the Central Bank Sergey Moiseyev expressed concern over the fact that companies incurred billions of dollars in losses from derivatives that have a foreign currency exchange risk component.
Moiseyev did not disclose the details, but they were reflected in the annual statements. Now Russian information agency RBK has analyzed the reports of the 30 largest Russian companies in terms of revenues.
It turned out that 14 of them had currency swaps in 2014, with only three generating profits from these transactions (another company made a profit from oil futures). The losses reflected in their statements totaled RUB 317 billion.
This does not imply that companies suffered direct losses of the mentioned amount last year, as clarified by the executive director of the Association of Professional Investors (API) Olexander Shevchuk.
"The obligations under transactions can actually be fulfilled depending on the terms of transactions in the next period," he said. In some cases, the losses were recorded "on the books" only and were related to a revaluation of the fair value of financial instruments, according to the companies that participated in the agency's survey.
The API drew attention of the government to losses incurred by Transneft under those transactions. In its April letter to the head of the Federal Property Agency Olga Dergunova the organization requested to verify why a company with revenues and expenditures denominated in rubles had to resort to such "large-scale transactions in the foreign exchange market." The representative of Transneft company declined to comment on the topic, and the press service of the Federal Property Agency did not respond to RBK's requests.
Rosneft has reflected even more losses under transactions with derivative financial instruments in its financial statements for 2014, as compared to Transneft. Its net loss under these transactions increased by 30 times in comparison with 2013, to RUB 122 billion. The representative of the state-owned company also refused to comment. But according to clarifications of management of Rosneft in the reporting, these were "non-cash expenses" resulting from the revaluation of fair value.