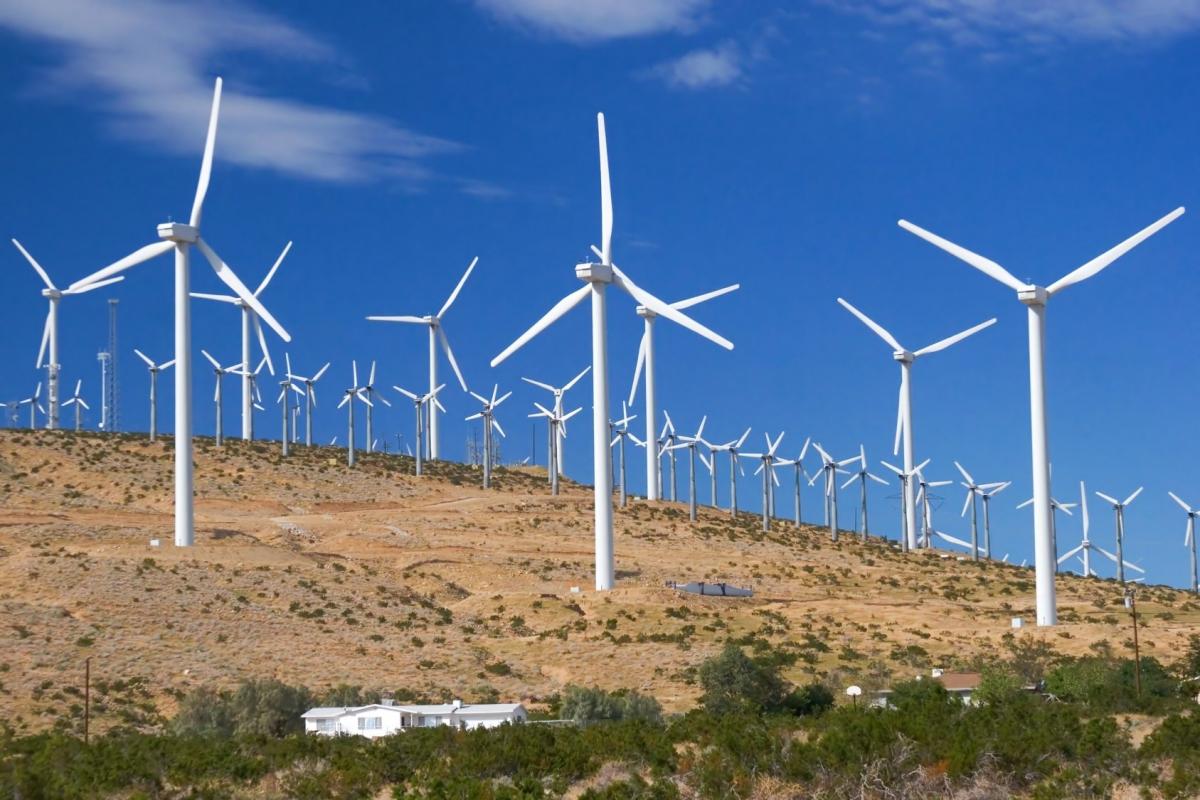 Illustration / infoport.live
Ukraine's long-term climate plan could significantly cut reliance on energy imports, its energy ministry suggested last week.
According to new plans published by the ministry for energy and ecology last January 21, Ukraine will focus its efforts on energy efficiency in the coming decades, with the aim of slashing power demand by 50%, Euractiv reports.
Deputy Minister Serhiy Maslichenko said the country must "reduce consumption in order to produce less. This can be done through the introduction of energy-efficient measures. In the end, we have to reach 50% savings. It will also reduce energy imports by three times."
Cutting energy dependency is a political priority in Ukraine, which severed ties with Russian gas in the wake of Moscow's annexation of Crimea. In 2018, Kyiv still imported 10 billion cubic meters of natural gas via Hungary, Slovakia, and Poland.
Russian gas will continue to flow across Ukraine to Europe though, under a transit deal brokered in December that will run until 2024. Fears about the bypass Nord Stream 2 pipeline in the Baltic Sea have upped the pressure on Kyiv to secure lucrative transit fees.
The proposed climate plan has estimated annual investment costs of 5% of GDP, which could be funded in part through an updated version of the existing carbon tax.
While efforts to reduce Russia's influence are welcome, the energy ministry's pledge to take all coal power plants offline by 2050 has already been met with disappointment.
Under the current plan, Ukraine will achieve carbon-neutrality in 2070, two decades later than the EU.
Minister Oleksiy Orzhel acknowledged while presenting the strategy that coal could be shown the door before the mid-century deadline though, citing increased renewable energy investment as a main driver of decarbonization.
Ukraine's climate plan targets a 70% share of clean energy sources by 2050, although green group Ecoaction pointed out that modeling done in 2017 showed that Ukraine could hit 91% renewables by the same date.
"The aim declared in the concept could and should be more ambitious. In addition, the price of renewables falls annually," said Ecoaction energy expert Kostiantyn Krynytskyi.
Read alsoUkraine's economy ministry plans to increase share of renewable energy to 70% in 30 years
Ukraine is indeed looking seriously at mass renewables deployment and on January  24, a key advisor to President Volodymyr Zelensky revealed that the state is in talks with clean energy developers about boosting investment.
"We are […] talking about an alternative incentive mechanism, a new model that we will offer and that investors will be able to volunteer for," Yulia Kovaliv said during an event at the World Economic Forum in Davos.
Nuclear energy is classed as carbon-neutral in the strategy but its share in the energy mix is supposed to drop from roughly 50% to just 20-25%. The idea is to deploy small experimental modular reactors and extend the operating lifetime of existing reactors.
But the road ahead still appears to be a long one for the Eastern European country. As of 2019, renewables only make up roughly 5% of Ukraine's energy mix, although new figures suggest that installed capacity doubled in 2019.
After the proposed plan makes its way through the legislative gauntlet, one of the next major milestones will be in 2035, when Ukraine must hit a 25% renewables target. For comparison, the EU has set a 32% benchmark for 2030.