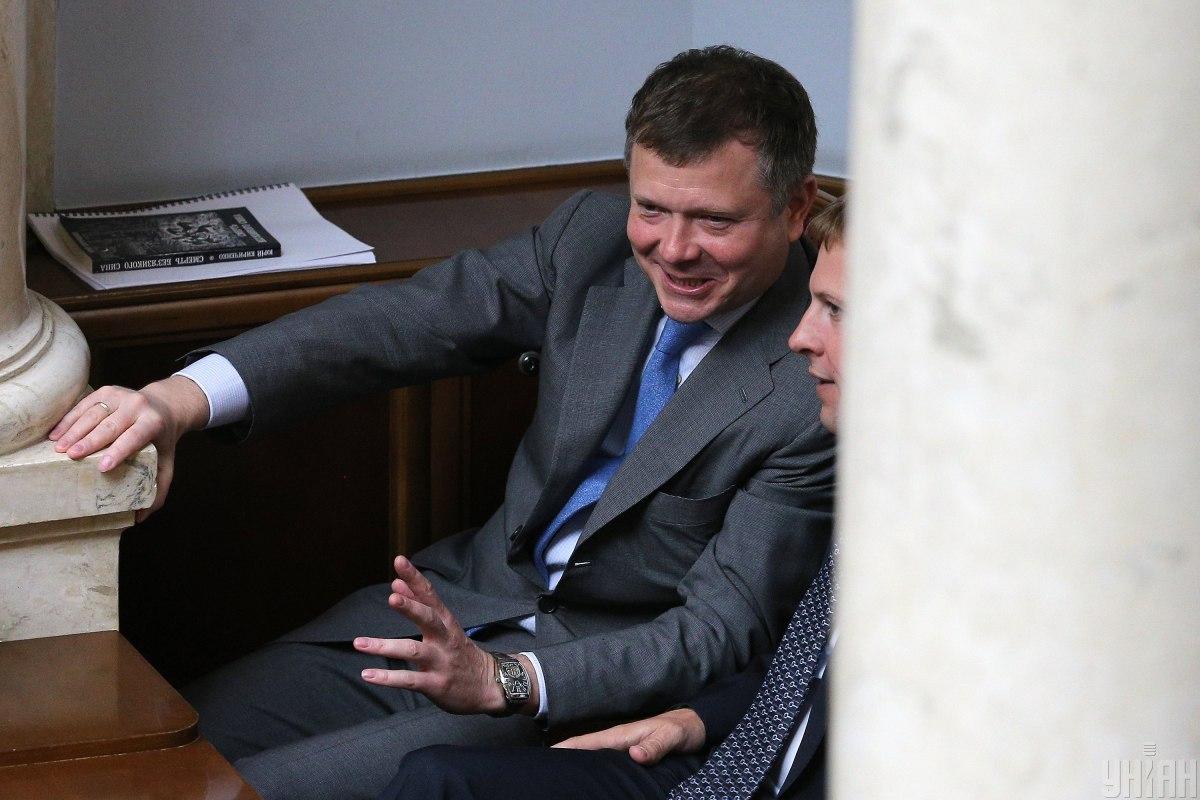 It says the temporary restriction is related to matters involving ex-CEO Zhevago / Photo from UNIAN
Iron ore pellet producer Ferrexpo Plc said on Friday a Ukrainian court has a put a restriction on the sale of 50.3% of its Swiss unit's shareholding in Ferrexpo Poltava Mining (FPM), one of the company's mining businesses.
The Swiss unit, Ferrexpo AG Switzerland, has appealed the court order, the London-listed company said, adding that it believes the temporary restriction is related to matters involving former Chief Executive Officer Kostyantin Zhevago and the Bank Finance and Credit businesses he owned until 2015, Reuters said.
Read alsoNBU starts forced recovery of US$64.4 mln from Finance and Credit Bank's ex-owner Zhevago
"The restriction does not affect ownership of the shares but prohibits their transfer," Ferrexpo said in a statement on January 31. "Ferrexpo's operations remain unaffected and continue as normal. Furthermore, Ferrexpo AG has no intention, and never has had any intention, to transfer its shareholding in FPM."
It says the Board of Ferrexpo believes that an appeal should be successful given the advice received that the order has no proper or reasonable basis under Ukrainian law.
"Once the outcome of this appeal is known Ferrexpo will inform the market as appropriate," it said.
As UNIAN reported earlier, Zhevago in October 2019 was put on the wanted list in the case of embezzlement of Finance and Credit Bank's funds.
UNIAN memo. Ferrexpo is a Swiss headquartered iron ore company with assets in Ukraine. It has been mining, processing and selling high quality iron ore pellets to the global steel industry for 40 years. In 2019, the Group produced 10.5 million tonnes of pellets ranking it as the 3rd largest exporter of pellets to the global steel industry with a market share of approximately 9%. Ferrexpo has a diversified customer base supplying steel mills in Austria, Germany, Japan, South Korea, Taiwan, China, Slovakia, the Czech Republic, Turkey, Vietnam and America. Ferrexpo has a premium listing on the main market of the London Stock Exchange.
Kostyantin Zhevago is its largest shareholder.