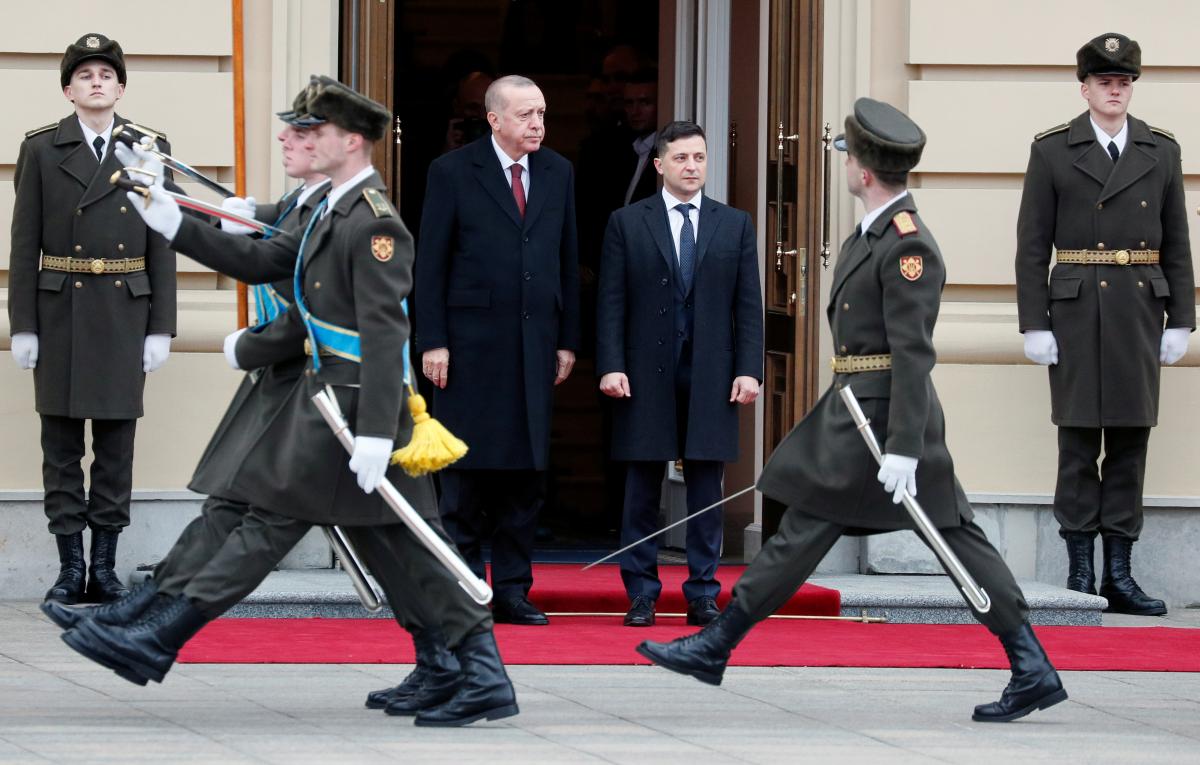 REUTERS
Ukrainian President Volodymyr Zelensky says trade between Ukraine and Turkey should grow to US$10 billion.
"We have a very ambitious goal of raising bilateral trade to US$10 billion. We have agreed to give a boost to our representatives working on the text of a free trade agreement (FTA)," he said after the 8th session of the High Level Strategic Council between Ukraine and Turkey chaired jointly with his Turkish counterpart Recep Tayyip Erdogan.
Read alsoZelensky sees investment as most promising area of Ukraine-Turkey partnership
"Delegations of the Intergovernmental Commission on Trade and Economic Cooperation will receive a corresponding signal as well," he said.
Zelensky also noted that the parties had agreed to strengthen cooperation in trade, economic and investment spheres.
As UNIAN reported earlier, Ukraine and Turkey in March 2016 resumed negotiations on a free trade area, which were suspended in 2013. In November 2018, Turkish President Erdogan said that the work on signing the FTA with Ukraine should be completed before the end of that year. "We believe we will be able to achieve our goal due to this agreement – a trade balance of US$10 billion," he said.
In 2018, trade between the two countries amounted to about US$4 billion.