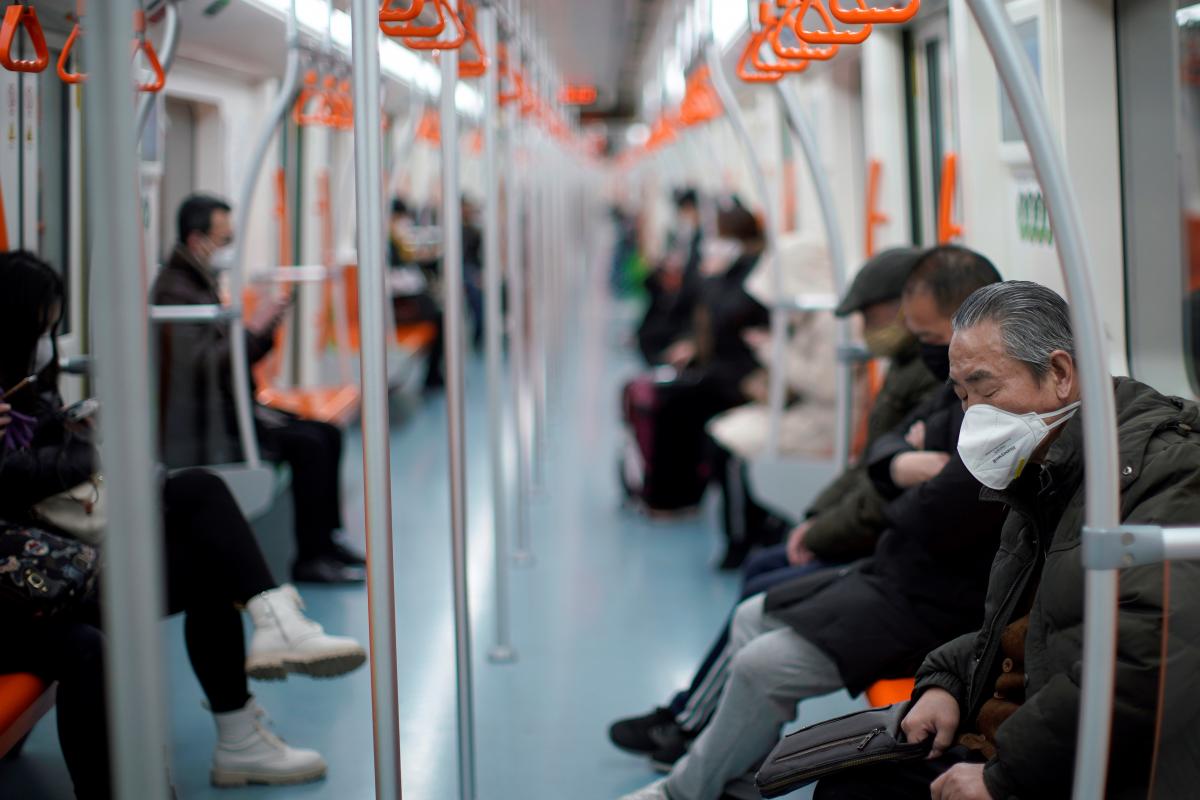 REUTERS
The disruption caused by the novel coronavirus could easily lead to a 1% quarterly loss of China's gross domestic product (GDP) as sectors like transportation, wholesale and retail trade, manufacturing, real estate and entertainment, as well as the financial sector, take a hit, said Moody's Analytics in a commentary on Wednesday.
Steve Cochrane, chief Asia pacific economist at Moody's Analytics, in the commentary, said these five industrial sectors seem most vulnerable to the risk from coronavirus and the resulting quarantines in China can create "a measurable but modest impact on the economy," LiveMint reports.
China's economy grew 6.1% in 2019, the lowest in 29 years, according to data released by Beijing last month.
A quarantine through much of this quarter will easily amount to a 1% quarterly loss of GDP in this year's first quarter and a loss of at least 0.3% for the year, with possible greater impact due to multiplier effects and deterioration of credit quality, according to the analysis.
One big worry is loan defaults. With the country's "total outstanding debt equal to just over 300% of GDP, any sizeable disruption of loan quality could put the financial sector at risk, slow the pace of lending through the rest of this year and provide longer-term friction to the pace of economic growth in China," said the analysis.
Read alsoUkraine to get WHO's 30 rapid test kits for new coronavirus next week – health ministry
About 24,505 positive cases of coronavirus have been reported globally as of Wednesday, with death toll in China touching 493, according to the Johns Hopkins University's real-time tracker of the spread of the virus. The Philippines and Hong Kong have reported a death each.
It is not unreasonable to assume that wholesale and retail trade, which accounts for 9.7% of the economy, could be cut in half during the first quarter.
Commercial real estate would be hurt as rents decline through the first quarter at the very least.
Manufacturing is the largest single industry in China's economy, accounting for 29% of GDP, said the analysis. A large part of manufacturing is concentrated in the auto industry. Five major automakers that are located in Wuhan or Hubei province are closed indefinitely and another six located in Shanghai are scheduled to be closed through 9 February, the analysis said. If these dates hold firm and the industry in Hubei province can resume production before the end of the month, total auto industry production in the first quarter would still fall by 15%, said the analysis.