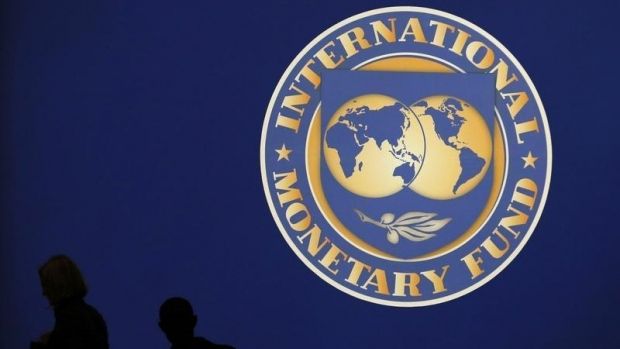 REUTERS
"We have a policy of lending into arrears which allows us to continue lending to a member state when it has arrears with private creditors, providing it's fulfilling all its other commitments that it's made to us," IMF First Deputy Managing Director David Lipton said Tuesday in Washington.
"This is a way we can go forward." 
According to Bloomberg, Lipton's comments suggest that Ukraine may be able to receive the loan tranche from the IMF even if negotiations with the country's creditors drag on. The IMF is a vital source of funding for the country, which is struggling through a recession and an armed conflict with Russian-backed militants in the east.
As UNIAN reported earlier, in March Ukraine and the IMF agreed on a new four-year lending program worth $17.5 billion. The first IMF review mission arrived in Kyiv in May to monitor the implementation of the program. The mission's report will be considered at June meeting of the Board of Directors of the International Monetary Fund. A decision on the allocation of the second tranche to the country of $1.7 billion is to be made during the meeting. The first tranche worth of $5 billion was received in March.
One of the requirements of the IMF program is the restructuring of $23 billion of the country's sovereign debt.
Currently, Ukraine has not reached a deal with the creditors. The key disagreement is Ukraine's proposal to write off $15.3 billion of the debt, which is unacceptable to the creditors. The creditors' committee, led by U.S. investment fund Franklin Temleton, has proposed extending bond maturities by up to 10 years, including a four-year grace period - until 2019, and writing off a portion of the coupon payments worth $500 million. However, this proposal is also unacceptable to Ukrainian Ministry of Finance.
At the same time, the U.S. government, and one of the investors - the EBRD – have already expressed their support for Kyiv and called on other creditors to do so.