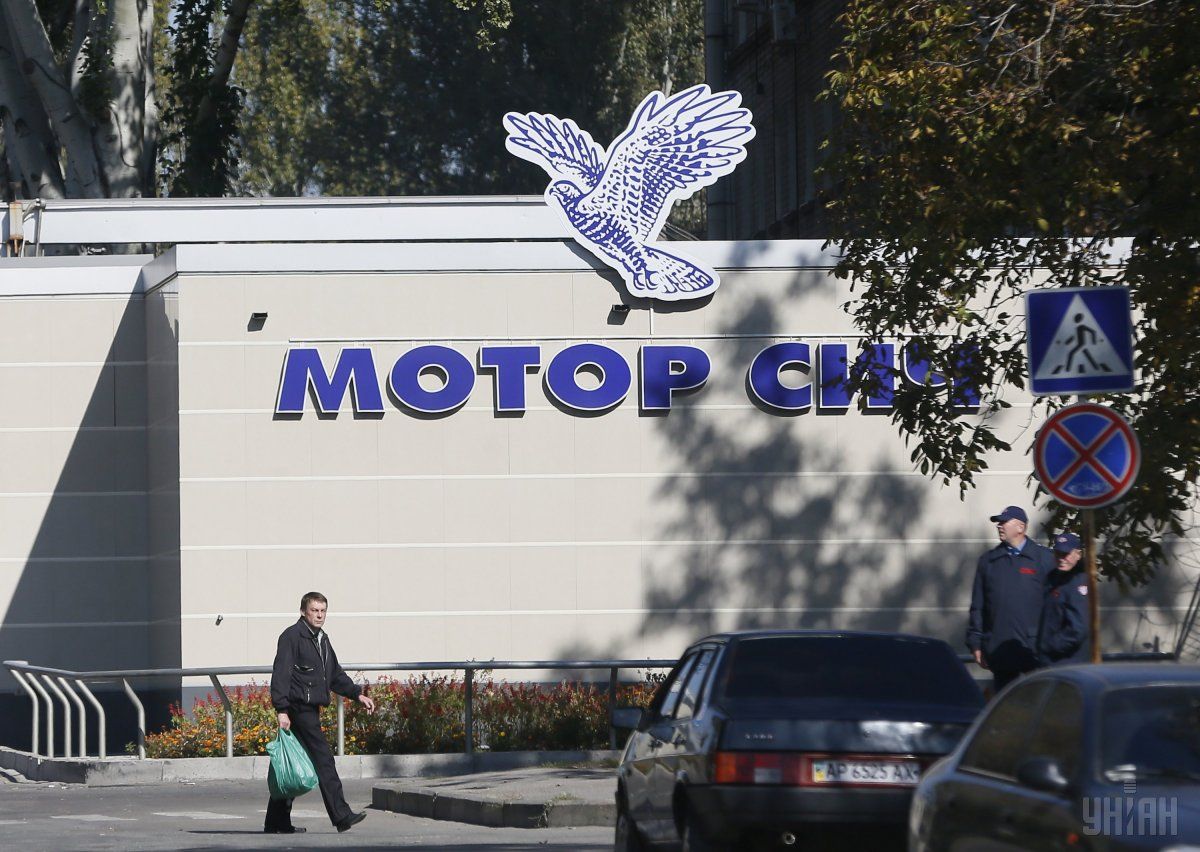 Motor Sich / Photo from UNIAN
Withholding U.S. defense aid to Ukraine became the talk of town in Washington D.C. during the impeachment hearings. Meanwhile, a different drama has been unfolding in Ukraine around a key strategic aerospace company, Motor Sich, which the USA is trying to stop China from buying.
Ukraine's antitrust authority is preparing a case to potentially block a deal that would give Beijing access to unique defense technology, and the U.S. diplomacy and technical assistance has played a key role in the process, according to the agency's chairman, Forbes reports.
The final decision on the deal is expected by the end of March.
Created in 1907, Motor Sich is a leading manufacturer of helicopter and aircraft engines, including engines for the world's largest cargo plane An-225, also known as Mriya. A major chunk of its business is also built around servicing and upgrading Soviet-made defense technology.
Motor Sich has clients in some 120 countries, especially those that historically built their military capacity using Soviet-made technology.
Read alsoU.S. hopes Ukraine's Motor Sich not be sold to China
In June, Chinese aerospace company Skyrizon announced they were buying a controlling stake in the enterprise for an undisclosed amount, pending approval of Ukraine's Antimonopoly Committee.
But now the antitrust authority says it might have a strong case against the deal, which has become a major sticking point in the global military and political rivalry between China and the U.S.
The latter has worked hard to halt the deal, and will most likely succeed in its effort.
"Currently we are effectively investigating two issues: the market consequences of this transaction, and the second – we are investigating the fact that the Chinese side may have illegally acquired control over Motor Sich as of the beginning of 2017," says Yuriy Terentyev, chairman of the Antimonopoly Committee.
Terentyev says there is a trove of independent evidence that Skyrizon already controls Motor Sich through offshore companies.
If found in violation of antitrust laws, any changes of ownership over the Ukrainian company would be reversed, and Motor Sich could be fined up to 5% of its turnover, which would deal a massive blow to its already dire finances.
The company declared a turnover of $256 million and a loss of $21 million in nine months of 2019, the latest data available. Motor Sich lost a major part of its business in Russia when the war between the two countries broke out and traditional defense ties were severed.
There are other indications that official Kyiv is not expecting the deal to go through.
Last year, the finance ministry budgeted for an income of $100 million from the new Chinese owners as payment into a special fund dedicated to the development of the aerospace industry in Ukraine.
Read alsoMedia: Chinese buyer of Ukraine's Motor Sich declares bankruptcy
But the 2020 budget contains no such line, Finance Minister Oksana Markarova said. The economy ministry, which oversees developments at Motor Sich, does not expect to receive an income from its sale.
The Ukrainian authorities fear that if a Chinese buyer takes control over Motor Sich, the company will once again open up for Russian business and strengthen its military capacity, thus undermining domestic security.
Ukraine's Security Service is already investigating alleged illegal supplies of technology to Russia by Motor Sich, an act that could be classified as treason, the agency said in September.
But there is an even bigger geopolitical game at play around Motor Sich, as the United States has maneuvered to block its sale to China.
In August, U.S. National Security Adviser John Bolton discussed the case with top officials in Ukraine, including President Volodymyr Zelensky. In November, the Wall Street Journal reported that President Donald Trump's Administration approached Erik Prince, a private security contractor and informal adviser to President Trump to buy the company.
To complement its diplomatic effort, the U.S. has been working behind the scenes in Ukraine to thwart the deal. Representatives of the United States met with Ukraine's Antimonopoly Committee at least four times about this case in recent months.
Terentyev said that the U.S. "gave us part of the information" about Beijing Xinwei Technology, the Chinese group behind the deal that controls Skyrizon. In particular, his agency was interested in details about final beneficiaries of offshore companies that currently own Motor Sich, as well as other projects by Xinwei, their ties with Russia, and any outstanding investigations in other jurisdictions against the group and its executives.
Read alsoChinese Embassy in Ukraine considers Bolton's statements about China-Ukraine cooperation "unfriendly"
The information his agency received from the U.S. and from other channels is currently being analyzed, Terentyev said.
Because of the pending Motor Sich deal, the U.S. Embassy in Ukraine also initiated a letter to the president's office to create a new investment control procedure for sensitive acquisitions, says Terentyev of the Antimonopoly Committee. His agency supported the process, which would set transparent rules for blocking transfer of strategic technology to third parties.