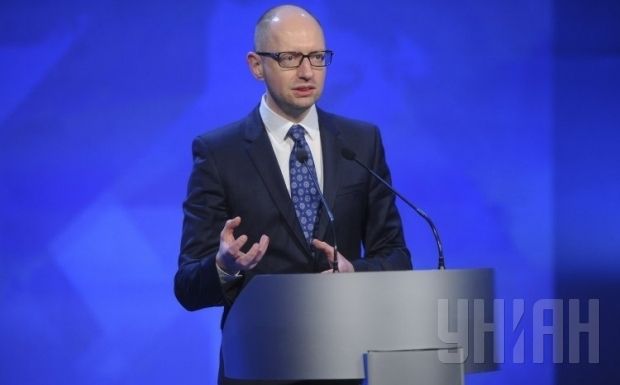 UNIAN
"I discussed [with Lagarde] the issue of restructuring Ukraine's debts to foreign creditors. We once again insist, and our position remains unchanged – that the debts to private creditors should be restructured," Yatseniuk said.
"The position of all sides: the IMF, the U.S. government, the U.S. Treasury Department - everyone has to take steps. We have proposed conditions that correspond to the market level. Ukraine is in a state of war with a nuclear state - Russia. No other option exists but to accept the terms [of the Ukrainian government] regarding debt restructuring, and to enable the country to overcome a difficult economic situation.
"We expect that they [lenders] will support the position of assisting Ukraine," Yatseniuk said.
As UNIAN reported earlier, Ukraine started negotiations on restructuring its public debt totaling $23 billion on March 13 - immediately after the approval of a new $17.5 billion loan program with the International Monetary Fund. Debt restructuring talks are part of Ukraine's cooperation within the framework of its loan program with the IMF.
Ukraine has suggested several options for restructuring the debt, including writing off a large part of the debt. However, this condition is not acceptable to private lenders, who instead suggest extending the maturity until 2019.