The commercial exhibition at the air show will feature exhibits from more than 2,260 companies from 47 countries.
As well as the An-178, Antonov will also present a draft design of its new generation light multipurpose transport aircraft – the An-132.
The draft design of a new An-132 has been created to replace the already well known An-32 and An-26 aircraft, and will be used to transport a variety of cargo weighing more than nine tonnes on short- and medium-haul routes.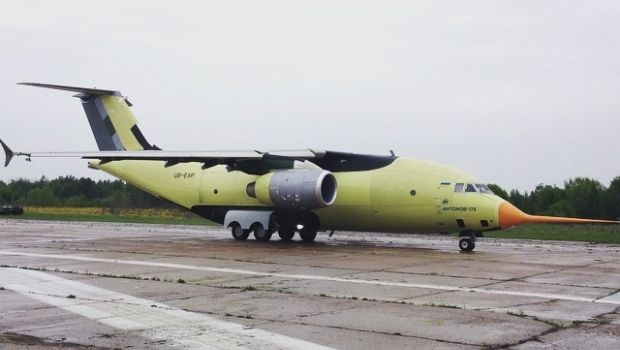 Photo from David Cherkasov
According to the corporation, the market demand for An-132 aircraft in the next 20 years is estimated at 900 units, and for An-178 aircraft – at 1,100.
European aircraft manufacturer Airbus is to present military transport aircraft A400M, according to Ukrainian newspaper Europeiska Pravda.
During the first test flight in May, the aircraft crashed shortly after taking off from an airport in Seville, with the crew on board the plane being killed.
Airbus will also present a new long-haul passenger aircraft, the Airbus A350 XWB, which was commissioned in early 2015, as well as the world's largest mass production airliner, the Airbus A380.
Canada's Bombardier is slated to show its C-series regional jets. They come in two sizes - one for 110 and another for 130 passengers.