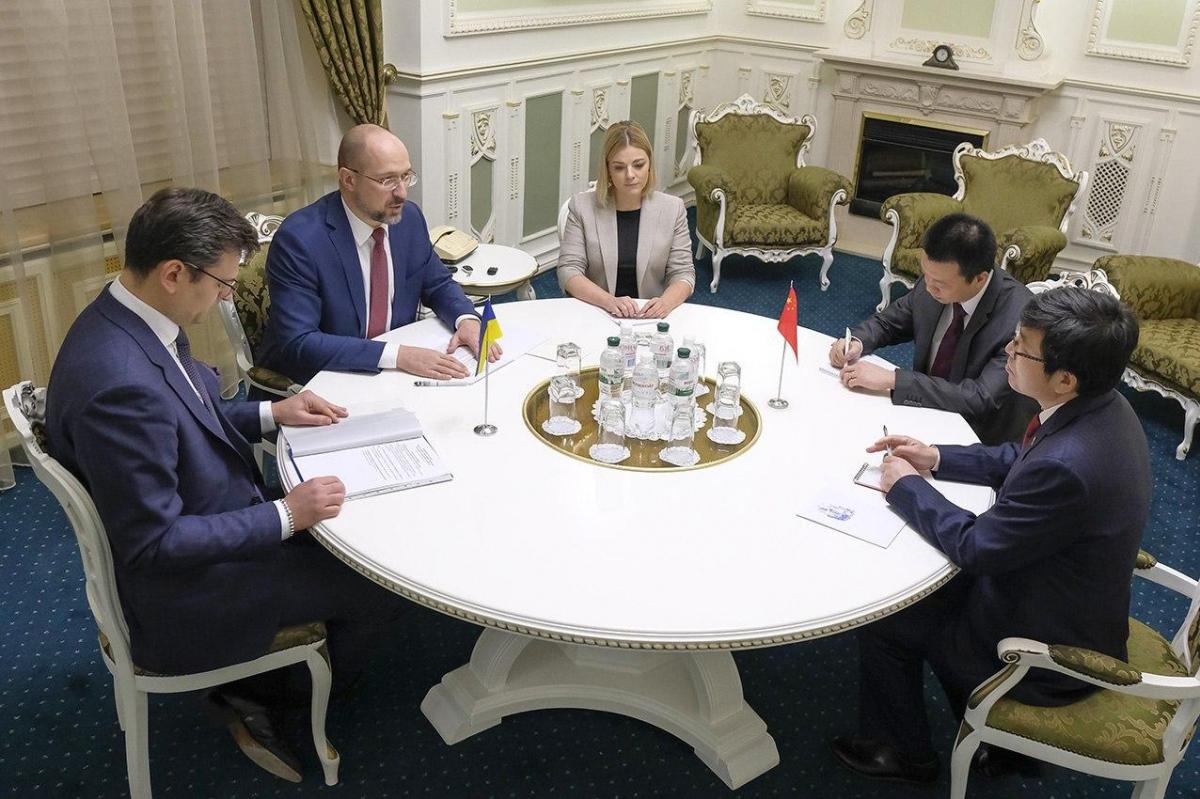 Denys Shmyhal Facebook
Ukrainian Prime Minister Denys Shmyhal, following his meeting with Chinese Ambassador Fan Xianrong, also attended by Minister of Foreign Affairs of Ukraine Dmytro Kuleba, said China was ready to provide emergency humanitarian assistance to Ukraine.
"Together with Dmytro Kuleba have met with Ambassador of China to Ukraine Mr. Fan Xianrong. Discussed the issues of economic cooperation and the struggle of two countries against the spread of coronavirus," PM Shmyhal wrote on Facebook.
Read alsoUkraine's Cabinet creates stabilization fund to deal with coronavirus effects
"We share the vision of Plenipotentiary Ambassador that amid the global challenge, all countries must consolidate and become as one family. Sincerely grateful to the Chinese party for the proposal to provide emergency humanitarian assistance to Ukraine," Shmyhal said.
The prime minister also said he had tackled with Mr. Fan Xianrong trade and economic cooperation between the countries and agreed to resume the work of Intergovernmental Ukrainian-Chinese Commission.
"I also want to thank China for its unwavering support for Ukraine's sovereignty and territorial integrity," he added.