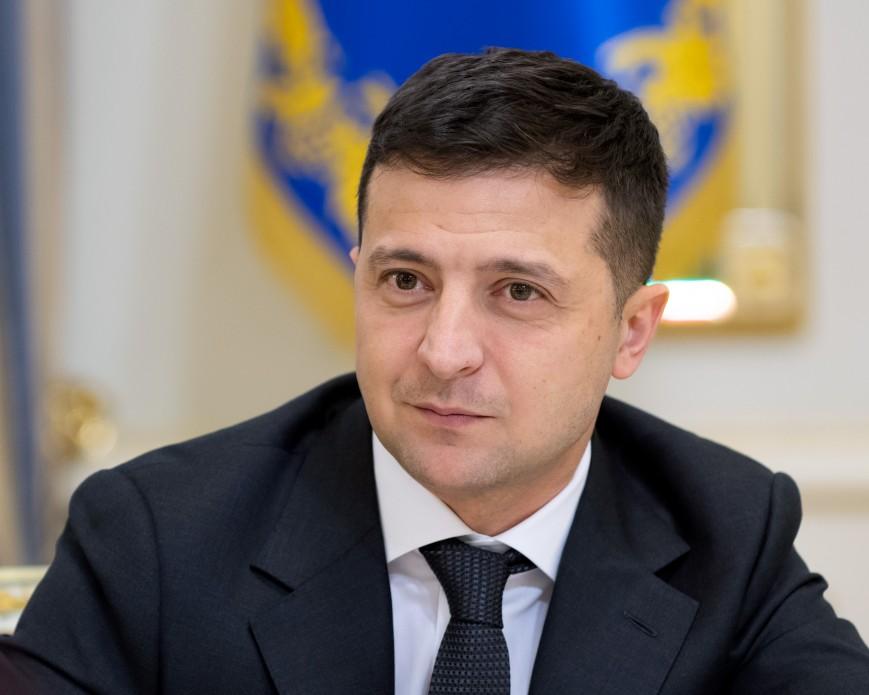 Volodymyr Zelensky / Photo from president.gov.ua
Ukrainian President Volodymyr Zelensky says he is sure that a new cooperation program with the International Monetary Fund (IMF) will be signed soon.
"We are in constant dialogue with the International Monetary Fund. We are confident that in the coming weeks we will reach a full understanding and sign a memorandum on the expanded program," he told UN Secretary-General António Guterres during a recent phone talk, according to the presidential press service.
Read alsoUkraine could receive from IMF first loan tranche worth $4 bln right after fulfilling conditions – MP
"Simultaneously, we are negotiating with the World Bank and other partners on financing in these difficult times. We need money to support SMEs and our economy," he said.
Zelensky and Guterres discussed, among other things, further reforms in Ukraine.
UNIAN memo. Ukraine and the IMF agreed on a new three-year US$5.5 billion Extended Fund Facility (EFF) in December 2019.
On March 26, the IMF announced progress in negotiations with the Ukrainian authorities on the new program and the possibility of increasing its volume, but recalled the need to adopt laws to improve banking regulation and continue land reform.
Danylo Hetmantsev, chairman of the parliamentary committee on finance, tax and customs policy, said that Ukraine could receive about US$4 billion in the first disbursement from the IMF if the preconditions were met.
On March 30, the bill on banking regulation passed its first reading, while the bill on the launch of farmland was adopted in the early hours of March 31.