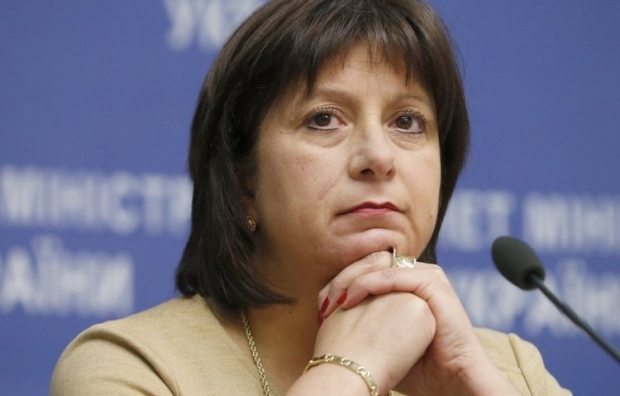 Minister Jaresko says a technical default won't tell on Ukrainian households / Photo from UNIAN
Jaresko said that Ukraine might also suspend payments as a temporary solution in order to protect the Ukrainian economy.
"Yes, this is equivalent to a technical default. One shouldn't be afraid of this word. It won't affect our banking system in any way. Because our banks do not record this external debt on their balance sheets. It means it doesn't influence their ability to pay. It has no impact on deposits of our citizens. Neither has it any impact on the currency, our hryvnia," she said.
Should such a decision be made, the population doesn't have to get into a panic about this, the same way as they stayed calm in 2000.
"This is a technical default. People should not be afraid that all our crediting programs are about to end. That's not the case. The IMF demonstrates public support that they are aware that a No. 1 goal is to finance our country. We can achieve it by either proper restructuring or perhaps temporary suspension of payments, to be followed by restructuring," the minister said.
As UNIAN reported earlier, the Ukrainian government is seeking opportunities to reach a deal to cut the country's debt burden and boost economic growth, but could place a moratorium on foreign debt payments until acceptable restructuring conditions are agreed with creditors.
TSN Tyzhden