Medvedev: Gas for Ukraine to cost $247.18 in third quarter
The price Russia will charge Ukraine for gas in the third quarter will be $247.18 per thousand cubic meters, Russian Prime Minister Dmitry Medvedev said on Monday, an UNIAN correspondent in Russia has reported.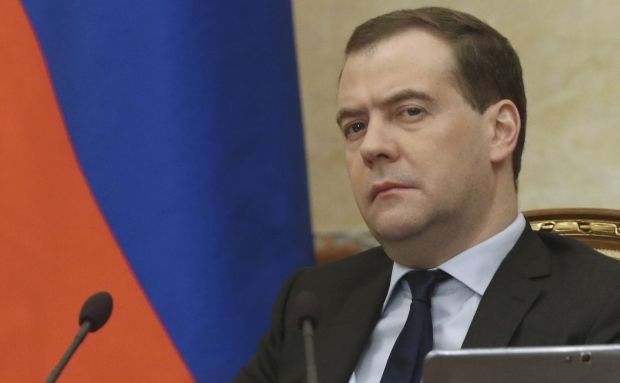 REUTERS
The price includes a discount of $39.97 per thousand cubic meters, or 13.92%. Before the present conflict broke out, Russia granted Ukraine discounts of $100 per thousand cubic meters
Medvedev said Russia cannot provide the previous discount on gas for Ukraine due to falling oil prices. He said that the government had decided to establish a special procedure for the quarterly calculation of export duties on gas deliveries to Ukraine
As UNIAN reported earlier, on April 1 Medvedev signed a decree No. 295 on granting Ukraine a discount on gas in the second quarter of this year equal to the amount of export duty, but no more than $100 per thousand cubic meters. Previously, a discount was provided by Russia in exchange for Ukraine extending the lease on the base of the Russian Black Sea Fleet in Crimea, but this was canceled by Russia unilaterally after Moscow invaded and annexed the Ukrainian territory.
June 24, Russian President Vladimir Putin said that with the sharp fall in oil prices Russia could not give Ukraine the same discount on gas as before, and the price should be at the level of the price Russia charges Poland.
If you see a spelling error on our site, select it and press Ctrl+Enter