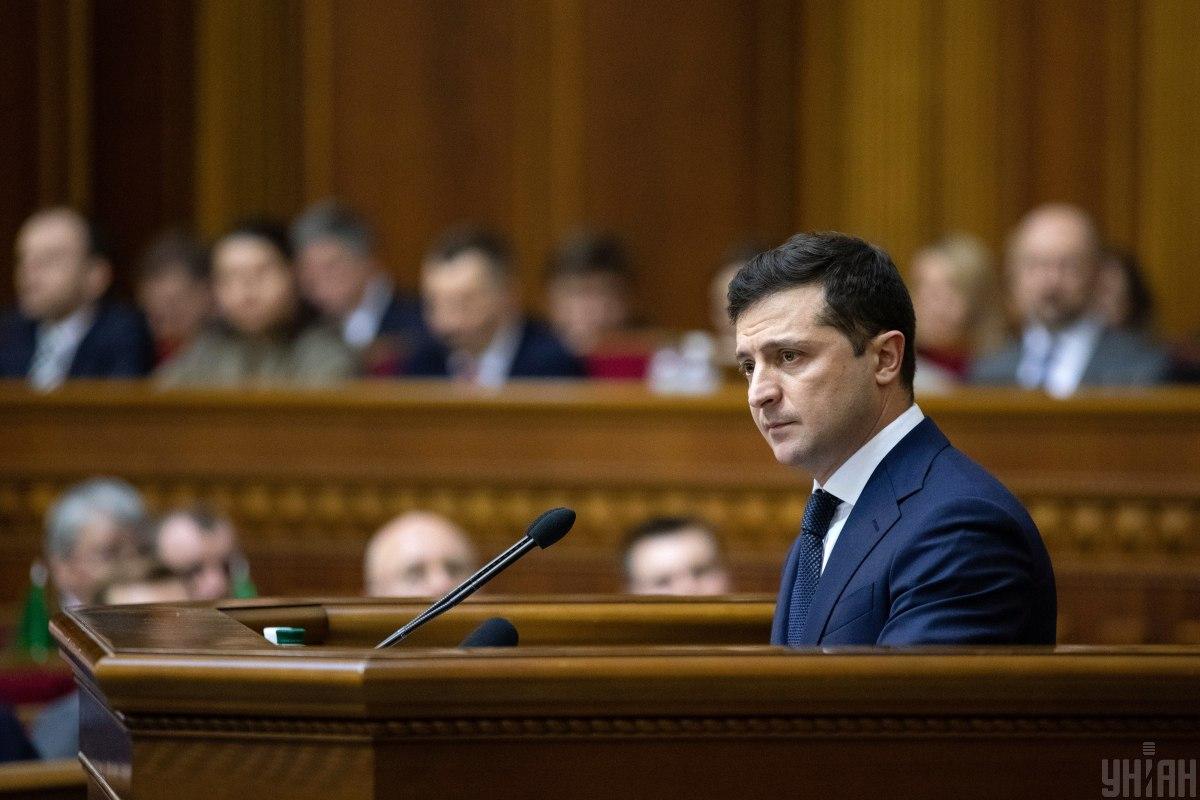 Photo from UNIAN
Ukrainian President Volodymyr Zelensky has said cooperation with the International Monetary Fund (IMF) is very important for Ukraine in the current circumstances, namely during the coronavirus pandemic and the global economic crisis.
"Now it [IMF assistance] is like blood for the human body," he said during a "Freedom of Speech by Savik Shuster" panel show on Ukraine TV channel on April 17, according to the president's press service.
Continued cooperation with the IMF will open the door for other countries to help Ukraine, as it will be a signal to the whole world that our country can be trusted, the president said.
Read alsoUkraine may receive first US$2 bln tranche from IMF in May – MP
"If it was at other times, if it was calm, we could talk about whether it is profitable to us or not. I talk to the leaders of the countries almost every day, with the United Arab Emirates, Azerbaijan, Canada, Germany... All of them are focused on one thing. They say: if there is [a continued cooperation of Ukraine with the IMF], we will support you. This includes humanitarian aid, preferential credits to support the economy of Ukraine. It depends on the signal. The signal is one for them – a memorandum with the International Monetary Fund. It is about trust in Ukraine," Zelensky said.
He reminded that a US$5.5 billion cooperation program with the IMF for three years had been agreed earlier. Now an agreement on US$8 billion was reached. Together with the assistance from the World Bank and the EU, Ukraine's total financial support could amount to US$10 billion.
At the same time, Zelensky reminded that in order to cooperate with the IMF and receive the aforementioned support, Ukraine must fulfill two conditions: to approve the land reform and the law on banks and banking activities. The first condition has already been fulfilled – the Verkhovna Rada approved the law on the circulation of agricultural land.
The president expressed his belief that despite the considerable resistance to the adoption of the banking law, to which more than 16,000 amendments had been submitted during preparations for the second reading, it would also be approved.
"We are strong people, young people – we will cope with that," Zelensky added.