Athens banks to reopen tomorrow after 3-week 'holiday'
Greek banks will reopen on July 20 after being shut for three weeks, although limitations on cash withdrawal will remain, Deutsche Welle reported.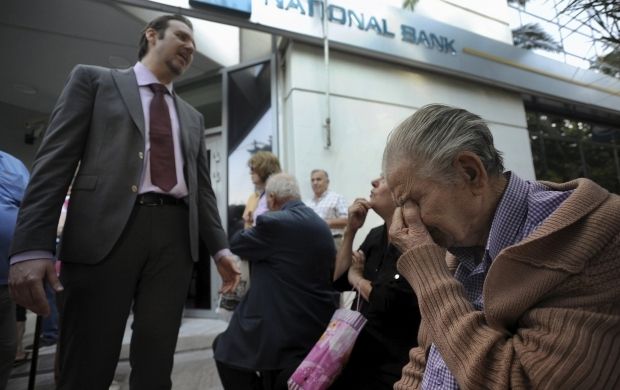 REUTERS
From Monday, account holders will have slightly more flexible withdrawal limits, allowing a maximum of EUR 420 a week in place of the strict limit of EUR 60 a day imposed when the banks closed, according to Deutsche Welle.
Restrictions on transfers abroad and other capital controls remain in place.
The reopening of the banks was possible owing to increase in the amount of emergency liquidity assistance to the banks by the European Central Bank (ECB).
In addition, last week all 28 member states in the European Council adopted a decision granting up to EUR 7 billion in short term financial assistance to Greece under the European Financial Stabilisation Mechanism (EFSM). It is expected that the funds allocated by the European partners will help stabilize the situation in Greece before a third bailout package is distributed.
In addition, next week the new Greek government will hold talks with Greece's international creditors to discuss details of financing to Greece that is currently facing default.
As UNIAN reported earlier, 'bank holiday' in Greece was introduced on June 28 after talks in Athens with international creditors reached an impasse, and the ECB decided not to increase the amount of emergency credit that Greek banks could draw on.
On July 3, the euro zone's rescue fund, Greece's largest creditor, declared Athens in default on its euro zone loans after missing a payment to the IMF.
The EU demanded that Greece provided a new stabilization program to get out of the economic crisis.
In a referendum on July 5, 61.31% of Greeks voted to reject the proposals of Greece's creditors.
After that, the IMF refused to lend further funds to the country.
On July 11, Greece's parliament backed a government package of economic reforms aimed at ending the country's debt crisis.
On July 16, the Greek parliament passed sweeping austerity measures demanded by creditors to open talks on a new multibillion-euro bailout package to keep Greece in the euro.
If you see a spelling error on our site, select it and press Ctrl+Enter