Bloomberg: Morgan Stanley sees lasting chill in Russian market
Investors flee Russia in the wake of the country's cooling market climate and no signs of thaw in the near future due to the economy's dependency on oil and gas, according to Morgan Stanley, Bloomberg reports.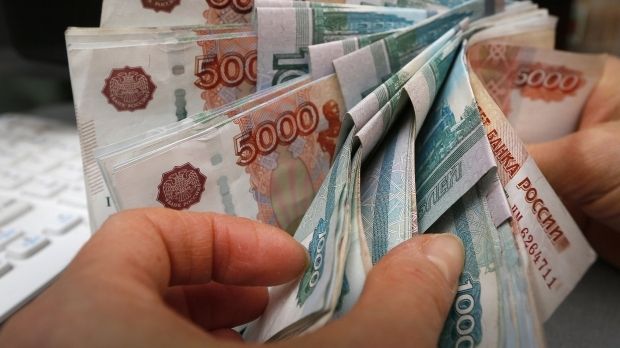 REUTERS
"The price of oil seems to be settling in at a new normal," Ruchir Sharma, head of emerging markets at Morgan Stanley Investment Management, said in an interview at Bloomberg headquarters in New York. He added that Russia sees stability today, but it's a "stability with stagnation", according to Bloomberg.
With the world's largest energy exporter so dependent on oil, which along with natural gas accounts for half its budget revenue, Morgan Stanley predicts "a long winter" absent any other growth drivers.
"I don't know how long they can coexist, but this seems to be the prognosis for now," said Sharma.
Investors, who had been returning to Russia after the world's biggest stock slump in 2014, are backpedaling as Brent crude dropped 19 percent from this year's high and the ruble went from the best-performing emerging-market currency to the worst.
A worsening outlook for the price of crude, the country's biggest export, and international sanctions that are pushing Russia toward its first recession since 2009 have prompted money managers at Franklin Templeton Investments and BNP Paribas SA to retrench.
The extension of sanctions linked to the Ukraine conflict that curb investment and limit access to foreign markets have damped speculation that the recession will be milder than projected.
Brent, the oil grade traders use to price Russia's main export blend, slipped to $53.79 a barrel on July 27, after losing 4,3% in the previous five days.
The ruble slid 2% to 59.60 per dollar at 14:20 in Moscow, extending last week's 2.5% decline. 
If you see a spelling error on our site, select it and press Ctrl+Enter