Ukraine agrees to postpone meeting with creditors
Ukraine's Finance Ministry has agreed to postpone a meeting with the ad hoc creditors' committee and given them an opportunity to improve their proposal, according to a ministry statement posted on its official website on Wednesday evening.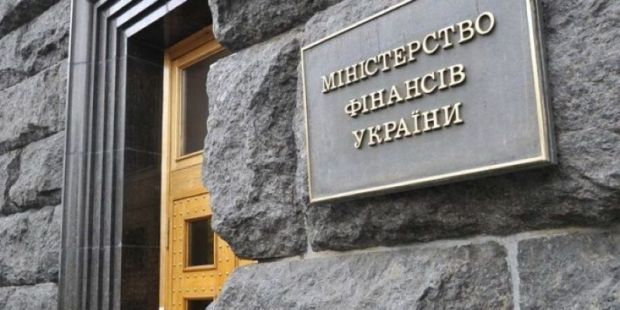 Photo from investgazeta.net
"The Ministry of Finance of Ukraine, in the spirit of good faith and transparency, has accepted the request of the ad hoc creditors' committee to postpone the meeting planned for Thursday [August 6] this week to Monday or Tuesday [August 10-11] next week in order to give the committee more time to prepare a revised and improved proposal," the statement reads.
The ministry's goal has always been to reach a negotiated settlement with its debtholders in line with the targets of the program supported by the International Monetary Fund (IMF). "Ukraine has already reached such agreements with the debtholders of its state owned banks, Ukreximbank and Oschadbank," the ministry said.
"However, given the legal and timing constraints of reaching and implementing any settlement, failure to reach an agreement at the sovereign level early next week would force Ukraine to implement alternative options for financing its IMF-supported program," the statement reads.
Due to these constraints, it is also the last opportunity to reach a full agreement in advance of the September and October eurobond amortizations and next IMF review now planned for September.
As UNIAN reported earlier, Ukraine has been conducting negotiations with the creditors on sovereign debt restructuring, discussing extension of maturities and writing-off part of the debt's nominal value, as part of the program with the IMF. The measures aim at saving $5.2 billion in debt repayment in 2015 and up to $15.3 billion in the next four years.
After 3.5 months of negotiations, state-run Ukreximbank and Oschadbank have recently agreed with holders of their 2015-2018 loan participation notes worth $1.5 billion and $1.3 billion, respectively, on the re-profiling of the debts. Principal debt repayment was postponed by seven years in exchange to an increase in coupon rates without writing off principal debt.
In June, Ukrainian Finance Minister Natalie Jaresko stated that if there were no progress in talks with the creditors, Ukraine would "theoretically" be in a position to declare a moratorium on sovereign debt repayment in late July, with such right being provided by a law, which came in force on June 17.
Later, Ukrainian officials and the ad hoc creditors' committee issued a joint statement reporting significant progress made in the negotiations and reaching confidentiality arrangements.
On July 24, the Ukrainian Finance Ministry effected $120 million interest payment that came due on that day.
Late last week, Bloomberg reported that the creditors had agreed to write off 5% of Ukraine's principal debt on eurobonds and Ukraine suggested holding direct talks in the first week of August.
On August 4, the Finance Ministry sent the creditors its revised proposal on sovereign debt and called for an agreement during the forthcoming decisive week. The ministry also offered to hold a high-level meeting in London on August 6. The committee in turn said that the revised proposal was unacceptable and suggested the August 6 meeting be postponed.
If you see a spelling error on our site, select it and press Ctrl+Enter