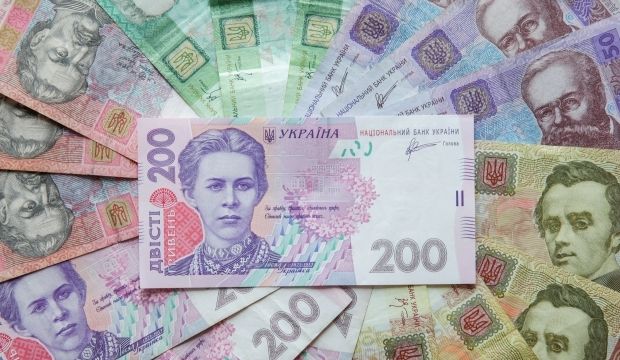 REUTERS
Gross domestic product sank 14.7% from a year earlier, compared with a 17.2% plunge in the previous three months, the statistics office in Kyiv said Friday in an e-mailed statement, according to Bloomberg.
GDP fell a seasonally adjusted 0.9% on a quarterly basis. Growth may resume between July and September, the Economy Ministry predicts.
Battered by a pro-Russian insurgency in its easternmost regions, a rising debt burdenand dwindling reserves, Ukraine sealed a $17.5 billion bailout last year from the International Monetary Fund. There's scant prospect of a rapid recovery as the Washington-based lender insists the government rein in spending, consumption implodes and the war deters investors.
The hryvnia, which gained 12% against the dollar in the second quarter, remains 28% weaker this year, the second-worst performance globally after Belarus's ruble, data compiled by Bloomberg show. 
Ukraine's government bonds due 2017 ended a three-day rally, declining by 0.33 cents to 57.53 cents on the dollar as Ukraine said it will continue talks with creditors over a $19 billion sovereign debt restructuring.
Finance Minister Natalie Jaresko said the government needs to ease its debt burden to return the economy to growth.
"The economy may have bottomed out in the second quarter and may exit recession in the third quarter" if there's no escalation in the conflict, said Olena Bilan, chief economist at Kyiv-based investment bank Dragon Capital, who predicts a 12% contraction this year. "The economy may start growing from the third quarter, helped by a stable financial situation and returning confidence. The initial recovery will likely be slow."