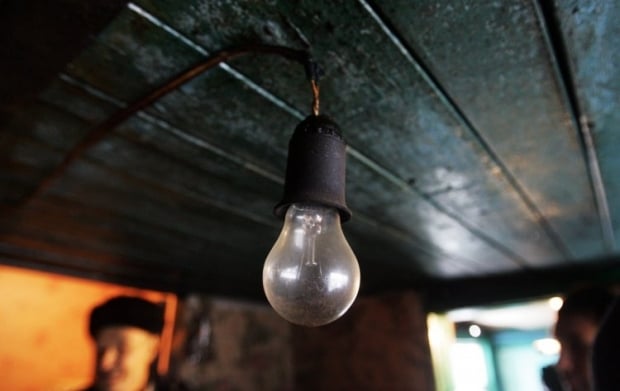 Shortage of coal is going to be compensated by electricity imports / Photo from UNIAN
"Gradual one-and-a-half and two-hour outages are being planned across the regions, which is not painful neither for the industry, nor for the households," said first deputy director of Ukrenergo Vsevolod Kovalchuk at a press conference in Kyiv on Wednesday.
For a stable passage of the heating period, Ukraine should accumulate 2.7 million tons of coal in storages, while only a total of 1.2 million tons is available today, according to Kovalchuk.
"If we accumulate at least 2 million tons of coal, and if we have a warm winter, we will not have to resort to such measures," he added.
Read alsoDemchyshyn to consider all opportunities for coal purchasesAt the same time, chief engineer of Ukrenergo Oleksandr Kolomiets was less optimistic.
"If there is no coal, no water, it will be virtually impossible to provide for a reliable uninterrupted power supply. Whether we like it or not, blackouts will be the only way to prevent the collapse of Ukraine's energy grid. Then the schedule of power outages will be introduced," said Kolomiets.
As UNIAN reported earlier, Ukrenergo announced that coal stocks in warehouses of Ukrainian thermal power plants increased by 3% - to 1.319 million tons from 1.280 million tons during August 17-25.
UNIAN memo. In December, 2014, Ukraine experienced rolling blackouts associated with a deficit of coal of in TPP storages due to the Donbas hostilities, where most of the mines are located. To avoid further blackouts, Ukraine decided on temporary imports of Russian electricity.
Ukraine's power grid was also extremely loaded this summer. In August, 2015, due to abnormal heatwave and scheduled maintenance of several nuclear power units, Ukraine resumed Russian electricity imports in order to avoid rolling blackouts.
On August 14, 2015, Kyivoblenergo utility company reported that it was forced to introduce scheduled power outages within the region upon the order of the Central Energy System Manager, due to the capacity shortage. At the same time, Ukrenergo has told UNIAN that no special instructions had been given to Kyivoblenergo, but did not exclude the possibility that the company may use scheduled power outages.
On August 24, Ukraine suspended electricity purchases in Russia.