Yatsenyuk says no default due to writedown of almost $4 bln debt
A default looming ahead of Ukraine, which was predicted by experts and financial analysts for this autumn, is not part of this country's future, as the government has managed to agree on the restructuring of $18 billion in debt and a 20% haircut, which is about $4 billion, according to Ukrainian Prime Minister Arseniy Yatsenyuk.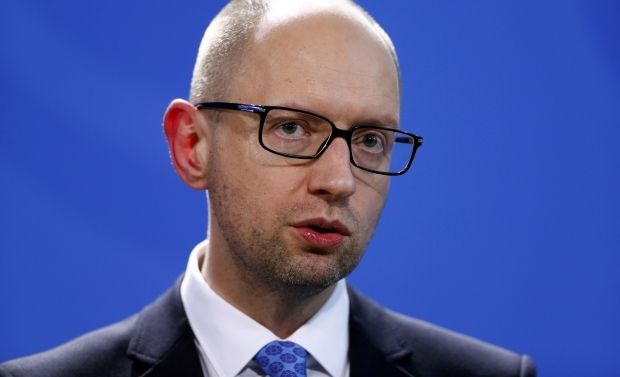 REUTERS
"With unequal chances for success, our team led by Finance Minister Natalie Jaresko entered talks with creditors six months ago. In the past five years, about $40 billion in foreign loans was borrowed, and we had nothing to do with that. It's an enormous burden on the national budget and on every citizen in this country. There was little hope that Ukraine would succeed in the talks with foreign creditors. But the default, long awaited by our enemies, won't happen," he said.
"Ukraine has struck a deal on restructuring and a partial writedown of its debts. Thanks to the Ukrainian finance minister's efforts, we've managed to secure the following conditions: 20% of the country's debt will be written down by the creditors. The point at issue is almost $4 billion, which the government has managed to have got written off," he added.
If you see a spelling error on our site, select it and press Ctrl+Enter