Jaresko: Debt restructuring deal major step towards economic prosperity
A historic debt restructuring agreement with the Ad Hoc Committee of Creditors is a major step towards achieving debt sustainability and a return to economic prosperity for Ukraine, Ukrainian Finance Minister Natalie Jaresko wrote on Facebook on Thursday.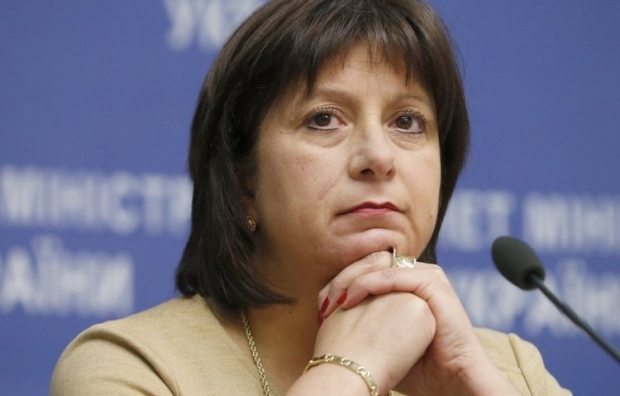 Finance Minister Natalie Jaresko / Photo from UNIAN
"Six months ago when we started these negotiations with our creditors, nobody believed that we will succeed. But through hard work, we managed to achieve the desired result. We have made every effort to avoid default. We agreed to a haircut on principal payments worth up to $3.6 billion, or 20% of the value of the debt being negotiated. This is $3.6 billion that we retain for the Ukrainian people. These funds can be channeled towards funding the most important areas of our state today - social spending and national defense. This agreement puts Ukraine in a special position: only a small number of countries were able to agree on reducing debt in a similar situation," she said.
"Principle payments (of about $11.5 billion) have been postponed for the duration of our four-year IMF program and we will only start making these payments in 2019. This is real money, that today we can put to work to reinvigorate Ukraine's economy. Reducing our overall debt burden will strengthen Ukraine's macroeconomic stability, quicken our economic recovery and make Ukraine a more attractive investment destination," she wrote.
"With the agreement we have reached with our creditors, our country will get significant financial relief and be able to more quickly return to sustainable economic growth," she said.
"For our part, we agreed to slightly increase the coupon, i.e. the percentage of interest payments on our debt, from 7.2% to 7.75%. Even after this small increase, the interest rate on our debt will still be considerably less than that for loans which the Yanukovych government negotiated. For example, in July 2012 he took out a loan from private creditors on $ 2.6 billion at an interest rate of 9.25% per year," she wrote.
"We also agreed with our creditors that if after 2021 Ukraine's economy will grow more than we and the IMF forecast (more than 3-4% a year), participating creditors will receive additional payments from the Ukraine. Ukraine will issue new securities tied to GDP growth. These securities will be applied only from 2021 and can be considered an additional tool to attract foreign investment in our economy. It is a 'win-win' for Ukraine and our creditors," she noted.
"As all Ukrainians know, 2014 and the first half of 2015 were extremely difficult for our economy. Ukrainians paid a very high price for the former repressive regime and ongoing Russian aggression. Today's agreement with creditors is a fair way to share the debt burden of the country with our partners and ensure everyone participates. This agreement is a milestone on Ukraine's road to recovery and marks the beginning of a new favorable period for the development of our economy, creating the conditions for economic growth. In addition, the debt deal will be a powerful tool to further stabilize our currency. Finally, this agreement will give us time to continue implementing our Government's ambitious reform program," she added.
If you see a spelling error on our site, select it and press Ctrl+Enter