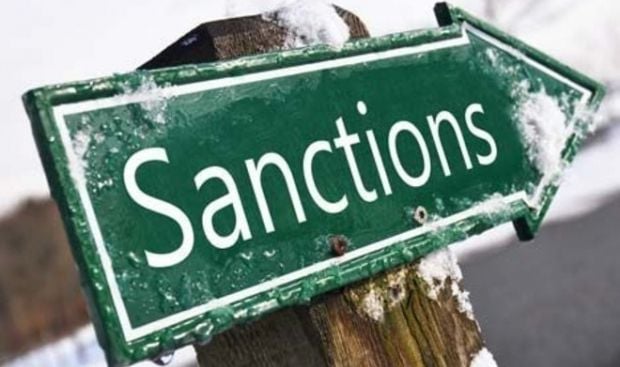 obozrevatel.com
"BIS [Bureau of Industry and Security] is taking this action to ensure the efficacy of existing sanctions on the Russian Federation (Russia) for violating international law and fueling the conflict in eastern Ukraine," reads the report.
According to the statement, seven entities were added under the executive order finding that "actions and policies of the Government of the Russian Federation with respect to Ukraine – including the deployment of Russian military forces in the Crimea region of Ukraine – undermine democratic processes and institutions in Ukraine; threaten its peace, security, stability, sovereignty, and territorial integrity; and contribute to the misappropriation of its assets."
"The Bureau of Industry and Security (BIS) amends the Export Administration Regulations (EAR) by adding twenty-nine persons under thirty-three entries to the Entity List," the report says.
Read alsoTurchynov: Signs of planned deployment of more Russian military in DonbasThe new "black list" includes Rosneft subsidiaries, and also companies serving its interests abroad.
Izhmash concern and several ports in annexed Crimea have fallen under licensing restrictions.