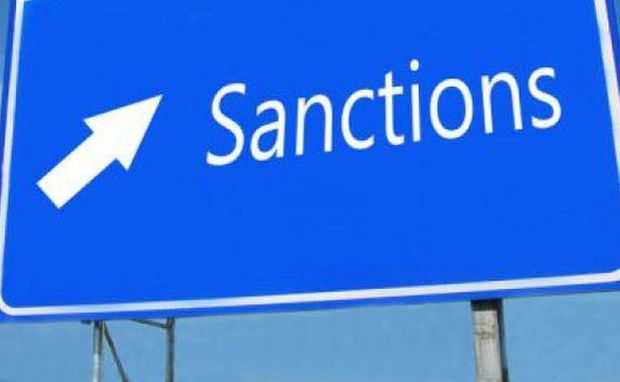 investigator.org.ua
The sanctions target Russian ministers, military officials, journalists, judges that ordered the extension of captive Ukrainian pilot Nadia Savchenko's arrest in Russia, as well as Crimean separatists and militants from Donbas. Blacklisted are also airlines, media outlets and other entities.
In particular, the sanctions list includes Russian Agriculture Minister Alexander Tkachev, Russian Defense Minister Sergei Shoigu and his two deputies. In addition, Chechen leader Ramzan Kadyrov, 16 Russian Duma deputies and three members of the Federation Council are on the sanctions list. Among the blacklisted deputies are Russia's Speaker of the State Duma Sergei Naryshkin, Leader of the Russian social democratic political party Spravedlivaya Rossiya("A Just Russia," also translated as "Fair Russia") Sergey Mironov, and Russian singer and Duma deputy Iosif Kobzon.
The sanctions are also aimed at militants of the so-called Donetsk People's Republic (DPR) and Luhansk People's Republic (LPR), namely Oleksandr Zakharchenko and Ihor Plotnytsky, Denis Pushylin, Andriy Purgin, Oleksiy Kariakin, Oleksandr Khodarkovsky, Russian citizen Arseniy Pavlov (nom de guerre "Motorola"), and Eduard Basurin. The list includes the retired fighters Ihor Girkin (nom de guerre "Strelkov") and Pavlo Gubarev. Former people's deputy from Ukraine's Party of Regions Oleh Tsariov is also on the blacklist.
Among those who are subject to the Ukrainian sanctions are Chief Editor of MIA "Russia Today" Dmitry Kiselyov, as well as journalists of the information agency RUPTLY, NTV television company, Channel One, RT television channel, Russian newspapers Izvestia, Rossiyskaya Gazeta, and other publications.
Assets of those persons that fell under the Ukrainian sanctions shall be frozen, with the restriction of the rights to use and dispose property belonging to them and suspension of the fulfilment of economic and financial liabilities.
Among the companies targeted by the Ukrainian sanctions are Russia's largest airlines Aeroflot, Transaero, Rossiya, Siberia (S7), Ural Airlines, as well as Russia's largest freight railway operator JSC Freight One and its Ukrainian subsidiary.
The list includes the Federal State Unitary Aviation Enterprise of the Russian Ministry of Emergency Situations, antivirus developers Kaspersky Lab and Dr. Web, Russian manufacturer of air defense missile systems Concern Almaz-Antey, JSC Russian Helicopters, Gazprombank, OJSC Russian Agricultural Bank, and a number of Crimean-based enterprises.
What is more, the sanctions were imposed against a number of Russian TV channels: Channel One, RTR-Planeta, Rossiya 24, and NTV.
The assets of the sanctioned companies shall be frozen, and the fulfillment of economic and financial liabilities shall be suspended.
The blacklisted airlines and rail companies will also face limitation, a partial or full halt to transit shipments, flights and transportation via Ukraine.
As UNIAN reported earlier, Ukrainian President Petro Poroshenko on Wednesday enacted a resolution of the National Security and Defense Council dated September 2 to introduce Ukraine's sanctions against Russia.