Ukraine seeks foreign investment in agriculture
Ukraine is about to open up as a uniquely attractive farm and agri-development opportunity for potential investors from the EU, according to the country's deputy agrarian policy minister Vladyslava Rutytska, according to Ireland's news portal Agriland.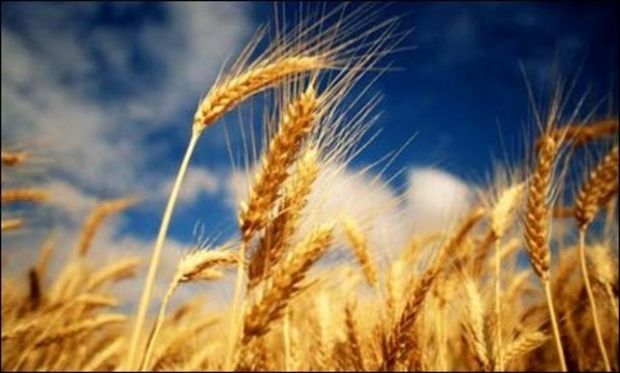 veda.com.ua
"Both land leasing and purchase options are now available," she said, according to the report.
"The Ukranian government has introduced a series of measures which make land ownership more transparent while, at the same time, clamping down on issues, such as corruption," Rutytska said at a Ukrainian investment conference held in London, which was co-hosted by the European Bank for Reconstruction and Development.
"Our government is creating a stable and sustainable business environment, which will make international investment opportunities in Ukraine extremely attractive," she said.
The deputy minister confirmed that Ukraine has vast acreages of highly productive land.
Read alsoEBRD boosts investment in Ukrainian food and agriculture"But we want to build on this for the future," she said.
"Four large scale irrigation projects, planned for the south of the country, will allow farmers in these regions to double crop yields. These initiatives are backed by the likes of the World Bank and the European Investment Bank.
"The projects are part of a complete overhaul regarding the effectiveness of the national irrigation system in Ukraine."
Read alsoExplained: How to turn Ukraine into the breadbasket of EuropeFarming and food products account for 6.6% of Ukraine's total exports. One fifth of the Ukrainian work force is employed within the farming industry.
"During the first seven months of 2015, agriculture accounted for US$7.7 billion of export sales," said Rutytska.
"This figure accounted for 35% of foreign currency earnings. We expect the value of our agri food exports to double over the coming years. This will be achieved on the back of our current reform policies and a commitment to secure higher levels of inward investment.
Ukraine exports 950,000 tonnes of wheat, 400,000 tonnes of maize and 250,000 tonnes of barley to the EU, courtesy of a quota system. The Netherlands is a major importer of Ukrainian maize with trade in this commodity amounting to $158 million so far this year. Italy imported $53 milloin of Ukrainian wheat during the same period.
Up to the end of Septembers Ukrainian farmers had harvested 38.618 million tonnes of grains and pulses, taking in an area of 10.68 million hectares. The equivalent figures for maize and oilseeds are 1.065 million tonnes and 3.34 million tonnes respectively, taking in a combined area of almost 2 million hectares.
Over recent weeks, Ukrainian cereal growers have planted out just over 1 million hectares of winter wheat plus half this area again of winter oilseeds
Rutytska admitted that the recent annexation of Crimea by Russia has had an significant economic impact.
"We estimate total agricultural losses, in terms of both revenues and property, at approximately $1billion," she said.
"As a result of imposed restrictions, Ukraine's agricultural exports to Russia decreased by 50% from $2 billion to $1 billion.
"But this will have no impact on the investment opportunities that now exist in Ukraine. A combination of government and land reforms will ensure a totally transparent system of governance where all aspects of land ownership and management are concerned," said Rutytska.
If you see a spelling error on our site, select it and press Ctrl+Enter