Ukraine sees 1.5% unemployment rate in October
Ukraine saw the official unemployment rate falling in the past 10 months, with a 1.5% decline in October against a 2% drop in September, according to the State Statistics Service.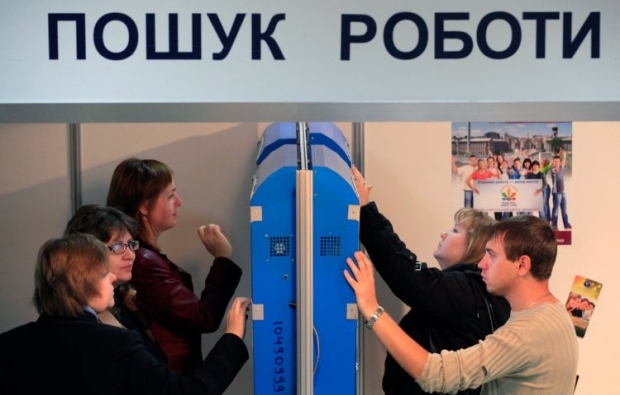 In October, 394,100 people were registered as unemployed, whereas in September their number was 407,400 people.
January through October 2015, the number of the unemployed in Ukraine fell by more than 130,000 people.
The number of people claiming unemployment benefit also decreased and was 306,200 in October. The average size of the unemployment payment was UAH 1,373 against UAH 1,387 in September.
Since the beginning of the year, the number of the unemployed who received unemployment benefit decreased by 108,000 people, while the size of the payment increased by UAH 121.
A total of 10.2% of people registered as unemployed found a new job in October with male workers being hired twice as often.
The State Statistics Service said that the data does not include information from the occupied Crimea, including the city of Sevastopol, and Donbas in eastern Ukraine.
If you notice a spelling error, please highlight it with your mouse and press Ctrl+Enter