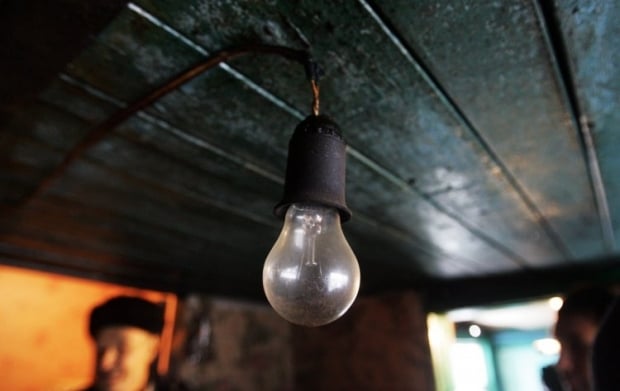 The power supply to Crimea could be restored within one or two days / Photo from UNIAN
"Should repair teams have full and safe access, one of the four transmission lines that have been damaged in the south of Ukraine could be put back into operation within 24 hours. The examination of the remaining lines is under way now," the press service quoted Minister Volodymyr Demchyshyn as saying.
The crisis headquarters continue work to prevent the impact of the incident on Ukraine's intergraded power grids, the ministry said.
"As a result of the damage done to the lines and substations, the electrical grid operator has been forced to halt the electricity supply to two districts in [Ukraine's] Kherson region and to Crimea. What is more, there is a risk that 40% of households in Kherson and Mykolaiv regions may suffer power failures," the statement said.
The incident made Ukrenergo change the power generation plants' work capacity, reduce the nuclear power plants' load and increase that of the thermal power plants, thus more coal, which is in short supply in Ukraine, is now being burnt.
"The repair teams have started to work with the first two lines – the wires have been earthed to make the area safe for people," the ministry said.
As UNIAN reported earlier, the two out of the four transmission pylons on the administrative border between mainland Ukraine and Russian-occupied Crimea, which were damaged by blasts in the early hours of November 20, were destroyed completely in a new explosion late on Saturday, November 21.
The four transmission pylons belong to the power grids supplying electricity to Crimea and some areas in Ukraine's Kherson and Mykolaiv regions.
After the incident, the Crimean occupying authorities reported about a total power blackout on the peninsula in the early hours of Sunday. According to some reports, strategic facilities were switched to the independent power supply.