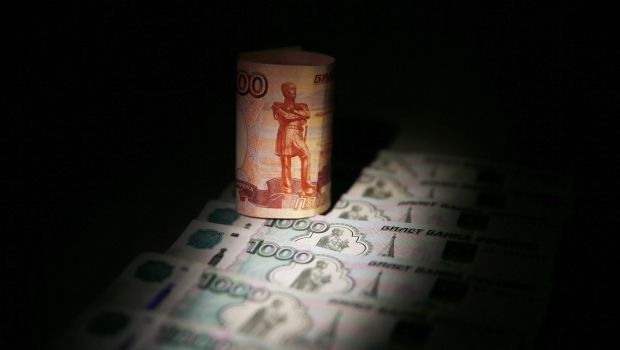 REUTERS
Russia's currency weakened 1.2% to 65.5280 against the dollar as of 17:50 Moscow time, the biggest decline among 24 peers tracked by Bloomberg. Oil prices failed to hold gains after Saudi Arabia said it's ready to work with producers to stabilize prices, Bloomberg reported.
The ruble was the world's second-best performer last week, gaining as much as 3%, as the U.S. and Russia discussed ways of coordinating efforts to strike at Islamic State in Syria and Iraq in the wake of the Paris attacks. The mood shifted as the two sides disagreed on keeping Syrian President Bashar al-Assad in power.
"Oil is setting the tone," said Piotr Matys, an emerging-markets foreign-exchange strategist at Rabobank in Moscow. "However, recent comments seem to have dented expectations" of better U.S.-Russia relations.
Russia must make a strategic decision about Syria because the U.S. won't in any circumstances agree to a political settlement for the civil war in Syria that leaves Assad in power, U.S. President Barack Obama said yesterday. Russian Prime Minister Dmitry Medvedev in turn blamed "irresponsible U.S. politics" that focused on fighting Assad's government instead of joining in efforts to root out terrorism.
According to Bloomberg, Brent was little changed at $44.65 a barrel. It fell as much as 2.4% after Venezuela predicted crude prices may drop as low as the mid-$20s a barrel unless OPEC takes action to stabilize the market. Brent then gained 2.4% following the Saudi statement. The 12-member group meets December 4 in Vienna to discuss the production ceiling.
"Today we saw quite big movements up and down" in the ruble "because of oil price action that itself was driven by the comments out of Saudi," Simon Quijano-Evans, the chief emerging-markets strategist at Commerzbank AG in London, said by e-mail. "There is profit-taking following all the hype of last week that was driven by the post-G20 rapprochement between the EU, U.S. and Russia."
Rosbank analysts said last week the ruble is too strong given the price of oil, which has fallen 44% in the past 12 months. The currency will weaken unless crude rises "significantly," the bank said. A stronger exchange rate means Russia gets fewer rubles for each barrel of oil it sells abroad.