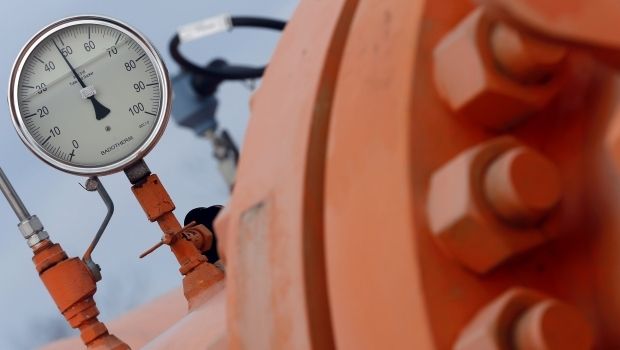 REUTERS
A total of 230 deputies, with 226 votes required, voted for the adoption of draft law No. 3074 "On amendments to the Customs Code of Ukraine regarding creation of preconditions for a new model of the natural gas market."
According to Ukrainian Minister of Energy and Coal Industry Volodymyr Demchyshyn, the bill provides for the offsetting of gas transported to the EU through Ukraine and gas supplied in the reverse direction, without physical shipments. For this end, Ukrainian gas transmission system operator Ukrtransgaz and Hungarian FGSZ signed an agreement on the merger of cross-border gas pipelines.
MP, ex-Finance Minister Viktor Pynzenyk said that the reverse gas flow from Europe was a strategic issue.
As UNIAN reported earlier, Ukraine has been discussing since 2013 the possibility of arranging the so-called virtual reverse gas flows with Hungary and Slovakia, according to which Ukraine could pump out certain volumes of gas transported from Russian Gazprom and compensate European gas operators, including German RWE, for the costs. Several rounds of negotiations have already been held, yet, the option of virtual reverse gas flows is not provided for by existing contractual relations between the countries.
In late May 2015, Ukraine and Hungary signed an interconnection agreement, which eliminated infrastructure constraints on gas supplies between the two countries.
Read alsoUkraine and Hungary link pipelines to bypass GazpromTo start operations under a new model, Ukrtransgaz needs shipping code pairs with information about gas flows, their directions, volumes, clients, beneficiaries, etc.
Gazprom refuses to provide Ukraine with the data about individual batches of gas transported through the territory of Ukraine.
All the gas at gas metering stations on the Ukrainian western border is transferred to Gazprom Export, a subsidiary of Russian Gazprom. After that, Gazprom transmits gas to Ukraine's neighboring countries, providing them with the shipping codes.