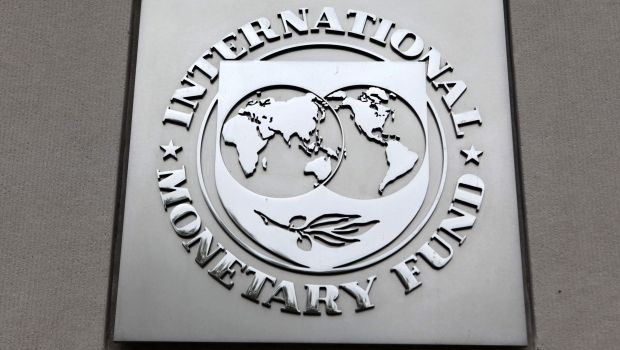 REUTERS
"No [the date has not been set yet – UNIAN]. We are waiting for submission and adoption [of the budget and tax reform] that we have discussed. It [allocation of the third tranche under the Extended Fund Facility program] has not been decided yet. It depends on the budget process in particular," Vacher said.
At the same time, Vacher stressed that the budget and the tax reform were not the only issues being of concern to the IMF.
"It is important to work within the targets. We have covered already the fiscal consolidation policy and financial stability. It is important to preserve those gains," he said.
As reported earlier, the IMF on March 11 approved a four-year EFF worth $17.5 billion for Ukraine. The first tranche worth $5 billion under this program arrived in Ukraine on March 13. The second tranche worth $1.7 billion was transferred to Ukraine on August 4.
The second program review was conducted in two stages. The IMF mission was operating in Kyiv in September, and on October 2 the talks were suspended due to the local elections in the country, as well as ongoing discussions of the tax reform and the draft state budget for 2016. In November, negotiations between Ukraine and the IMF resumed.
Based on the results of the last program review, the IMF noted the deepening of mutual understanding with the Ukrainian authorities on the key issues of economic reforms, but said it expected the Ukrainian government to draft a balanced budget for the next year that would be adopted by the Verkhovna Rada.
At the same time, the Ukrainian Finance Ministry and the National Bank of Ukraine do not rule out that Ukraine may not receive the third tranche worth $1.7 billion by the end of the year, in spite of reaching the compromise on tax changes and the 2016 draft budget. The delay may be caused from the technical point of view, taking into account the upcoming holidays.
It is noted that the disbursement of the third tranche under the IMF's Extended Fund Facility program will secure the receipt of $1 billion in loan guarantee from the U.S. government, as well as loan tranches from other Ukraine's creditors - the World Bank, the European Bank for Reconstruction and Development, and the EU.