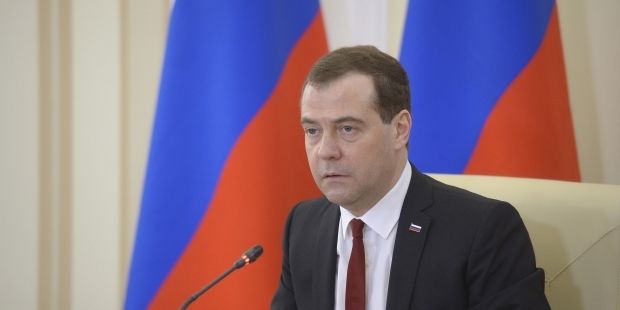 REUTERS
"I have a feeling that they will not repay the debt, because they are crooks. They refuse to return the money," Medvedev said in an interview with federal channels, according to TASS.
"Of course, we will not put up with this. We will go to court, we will seek a credit default and default on all loans of Ukraine," he said.
The official noted his surprise over the IMF's stance on the status of Ukraine's debt to Russia. He dismissed as utterly groundless all doubts whether it was really a sovereign debt.
"Whenever two governments strike a deal, it's a sovereign loan. This has never been called in question. It's just amazing international organizations are now saying that this loan 'is not quite sovereign'," Medvedev told Russian TV channels. That's nonsense! A flagrant and cynical lie!"
Read alsoMedvedev says Russia abstained from military response to SU-24 incidentThe IMF should reflect not only the interests of borrower states but of the lender states, too.
"For the first time ever in its history the IMF has made a decision in favor of supporting a borrower country in defiance of the real state of affairs and in defiance of the existing legal agreements entirely for political reasons. This seriously undermines confidence in the decisions the IMF takes," Medvedev warned.
Read alsoReuters: IMF rule change keeps Ukraine support; Russia complainsHe believes the international financial system is unfair.
"The largest economies, such as China are not getting what they should be entitled to in the IMF," Medvedev explained.
"Confidence in it will be undermined unless we reform this system in the near future," he said.