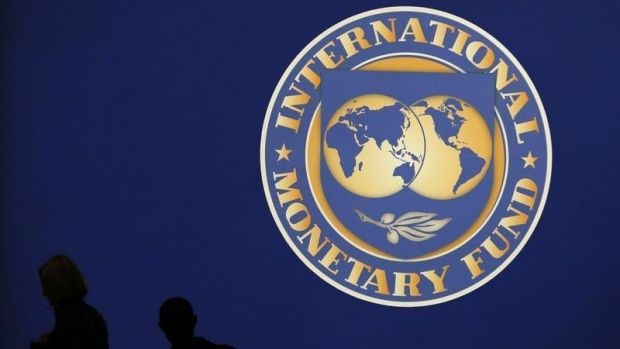 REUTERS
"Approval of a budget consistent with the program objective of reducing the general government deficit to 3.7 percent of GDP is a key condition for the completion of the (IMF aid) program," David Lipton, the IMF's first deputy director said in a statement, Reuters reports.
Read also2016 Ukraine budget to be drafted based on old Tax Code"Approval of a budget that deviates from program objectives for 2016 and the medium-term will interrupt the program and inevitably disrupt the associated international financing," reads the statement.
Moreover, he said, it is equally important to support the budget with the structural reforms envisaging the elimination of tax benefits and expansion of the tax base, as well as the optimization of government spending.
As reported earlier, the IMF on March 11 approved a four-year EFF worth $17.5 billion for Ukraine. The first tranche worth $5 billion under this program arrived in Ukraine on March 13. The second tranche worth $1.7 billion was transferred to Ukraine on August 4.
The second program review was conducted in two stages. The IMF mission was operating in Kyiv in September, and on October 2 the talks were suspended due to the local elections in the country, as well as ongoing discussions of the tax reform and the draft state budget for 2016. In November, negotiations between Ukraine and the IMF resumed.
Read alsoDisbursement of IMF's 3rd tranche depends on budget process – VacherBased on the results of the last program review, the IMF noted the deepening of mutual understanding with the Ukrainian authorities on the key issues of economic reforms, but said it expected the Ukrainian government to draft a balanced budget for the next year that would be adopted by the Verkhovna Rada.
At the same time, the Ukrainian Finance Ministry and the National Bank of Ukraine do not rule out that Ukraine may not receive the third tranche worth $1.7 billion by the end of the year, in spite of reaching the compromise on tax changes and the 2016 draft budget. The delay may be caused from the technical point of view, taking into account the upcoming holidays.
It is noted that the disbursement of the third tranche under the IMF's Extended Fund Facility program will secure the receipt of $1 billion in loan guarantee from the U.S. government, as well as loan tranches from other Ukraine's creditors - the World Bank, the European Bank for Reconstruction and Development, and the EU.