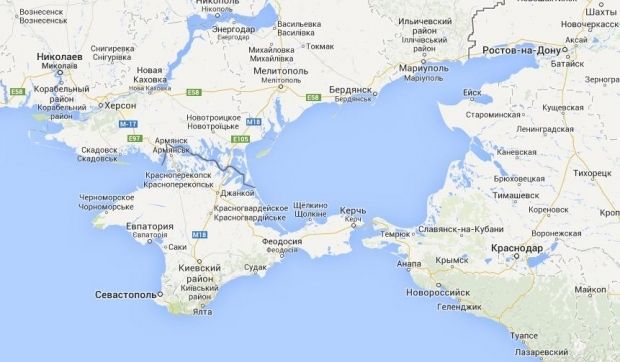 google.ru/maps
Measures are, as it was stated in the information published of government's meeting on Thursday, a response to illegal annexation of Crimea and Sevastopol, CdM reports.
"Import of goods from Crimea or Sebastopol is forbidden. Direct or indirect financing, financial help, insurance ore reinsurance is forbidden in terms of the import of goods from Crimea and Sevastopol. Any activity with the goal or consequence of disobeying this decision is forbidden, knowingly or unintentionally," it was stated in the decision, with explanation that this does not refer to the goods that have been inspected and cleared by Ukraine authorities.
According to a Montenegrin newspaper Pobjeda, it is also forbidden to enter in any sort of real estate speculations in Crimea or Sevastopol.
The decision also forbids all cruise ships to sail to ports in Crimea.
"Relevant ministries and institutions with jurisdiction in these areas are obliged to monitor the application of this decision and to inform Ministry of foreign affairs and European integrations about their efforts," it was stated in the decision which will be in effect until June 23, 2016.