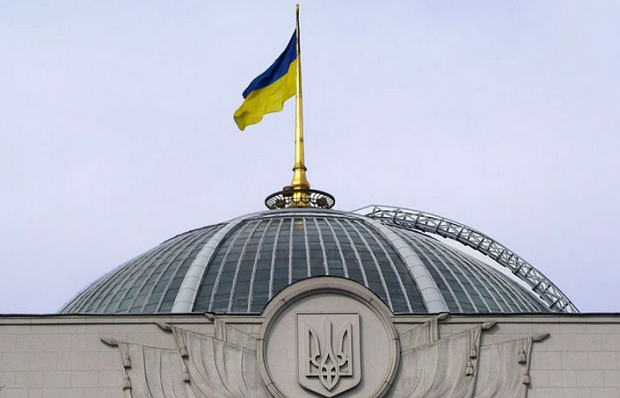 VRU / open sources
A total of 231 MPs voted for the adoption of government-proposed bill No. 3627 "On Amendments to the Law of Ukraine "On Management of State Property," which is included in the budget package, with the required minimum of 226 votes.
During the discussion of the bill, First Deputy Finance Minister Ihor Umansky said, the draft law provides for enterprises with state participation to allocate at least 15% of net income to the state budget, while state unitary enterprises - not less than 30%.
Head of the Committee on Industrial Policy and Entrepreneurship Viktor Halasyuk said that it was unacceptable to devoid enterprises with state participation of their profits, regardless of their financial position. Halasyuk emphasized the need to differentiate the rate, in view of the fact that for some enterprises, the transfer of 30% [of profit] would be critical, risking to leave them without an investment source.
Ukrainian Prime Minister Arseniy Yatsenyuk said that, according to the new law, the government would be responsible for determining the rate of budget allocations for enterprises with state participation.
Read alsoRada adopts 2016 budget with deficit set at 3.7% of GDPAt the same time, MP Viktor Pynzenyk stated that providing the government with the authority to determine the amount of budget allocations by enterprises with state participation would be fraught with corruption. He said he did not support the bill with the proposed amendment.
As noted in the memorandum to the document, state unitary enterprises and their associations will be required to channel part of their net income (profit) to the state budget of Ukraine in the amount of not less than 30% in accordance with the procedure established by the Cabinet of Ministers of Ukraine. It is clarified that a 30% profit rate should be transferred by the state unitary enterprises - subjects of natural monopolies and state unitary enterprises with the projected calculated net profit over UAH 50 million. The rest of unitary enterprises with state participation are required to pay 15% of their profit, while the companies with a 100% state stake shall transfer 50% of net profit to the budget. The amount of additional payments to the budget shall reach about UAH 5.2 billion, according to the government.
Read alsoAdditional tax on imports into Ukraine to be lifted earlier than plannedExemptions from such payments are provided to Ukrainian State Air Traffic Services Enterprise UkSATSE, a state-owned enterprise tasked with ensuring the operation of diplomatic missions and consular offices of foreign countries, representatives of international intergovernmental organizations in Ukraine, State Management of Affairs and state-owned enterprises International Children's Center "Artek," and Ukrainian Children's Center "Moloda Hvardiya."
Read alsoRada adopts Tax Code with compromise amendmentsAs UNIAN reported earlier, the amount of budget allocations for companies with state participation amounted to 50% in 2013, having been reduced to 30% in 2014.