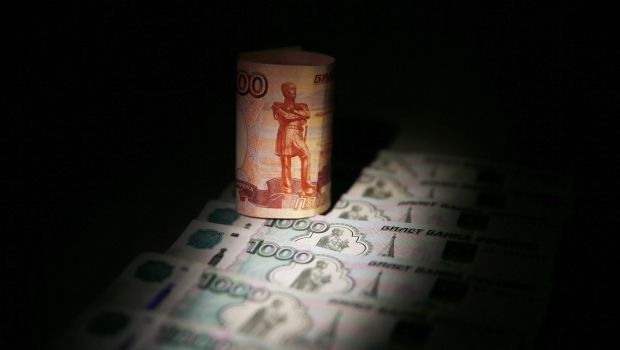 REUTERS
The ruble against the euro dropped by 1.52 rubles to RUB 79.05, lower than the level fixed at RUB 79 per euro for the first time since August.
The ruble is getting weaker after a decline in oil prices, the report said.
Brent futures for February delivery on the London-based ICE slid by 1.74% to $37.23 per barrel, according to the report.
At the same time, the official exchange rate of the ruble against the dollar set by the Central Bank of Russia for December 29 is to RUB 70.7865, being 51.75 kopecks up from the previous figure.
The official rate of the ruble against the euro increased by 55.32 kopecks to RUB 77.6032. The value of a dual-currency basket calculated at official exchange rates increased by 53.36 kopecks to RUB 73.8540, according to the report.
Earlier, Russia's Sberbank Chief Herman Gref said he expected the trend of the weakening of the ruble would continue in 2016.