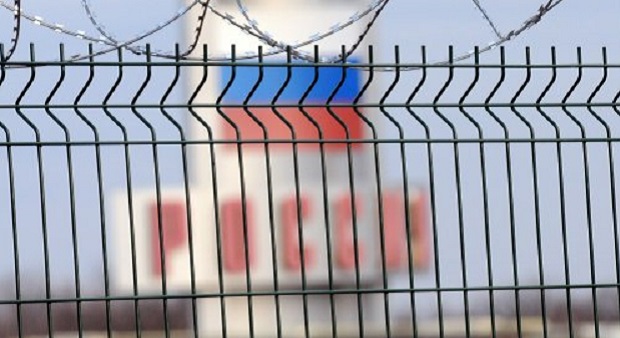 Photo from UNIAN
According to the ministry, such prohibition is opaque, unjustified and discriminatory. Thus, Russia has violated its obligations assumed in the framework of its membership in the World Trade Organization, as well as of the Free Trade Agreement as of October 18, 2011, the ministry reported.
At the same time, the ministry notes that the Russian legislation adopted in the early days of 2016 envisages certain restrictions regarding the transit of goods from Ukraine. 
In particular, such restrictions are provided for in Russian President's decree No. 1 "On measures to ensure the economic security and national interests of the Russian Federation during the transportation of goods from the territory of Ukraine to the Republic of Kazakhstan through the Russian Federation," and a similar resolution of the Russian government. 
In this regard, the Ukrainian Economic Development Ministry called on Ukrainian companies to take into account this information during transit arrangements.
"At the moment, the operational headquarters response teams are continuously monitoring the situation regarding imports to the Russian Federation and transit through its territory. In this regard, the Infrastructure Ministry and the companies concerned are developing 'alternative' transit routes," the ministry reported.
In addition, the ministry set up phone hotlines to report about any issues that arise.
As UNIAN reported earlier, Russian President Vladimir Putin signed on December 16 a decree suspending the agreement on a free trade area with Ukraine from January 1, 2016.
On December 25, Russia's Federation Council, which is the upper house of the Russian parliament, unanimously endorsed the bill on the suspension by the Russian Federation of the Treaty on the free trade area in respect of Ukraine as of January 1, 2016.
Harsh trade measures against Ukraine were announced by Russia in response to Ukraine's refusal to postpone the introduction of the Deep and Comprehensive Free Trade Agreement between Ukraine and the EU. The agreement will come into force in full on January 1, 2016.
Read alsoUkraine imposes sanctions in response to Russian trade embargoUkraine's Economy Ministry on December 29 proposed a ban on the imports of meat, fish, cereals, grains, bakery foods, vodka, beer, cigarettes, confectionery, pet food, chemicals and railway equipment from Russia to Ukraine as of January 10, 2016, in response to the expected introduction by Russia of a trade embargo against Ukraine.
The full list of banned goods was posted on the ministry's website. All government decisions came into force on January 2, 2016.