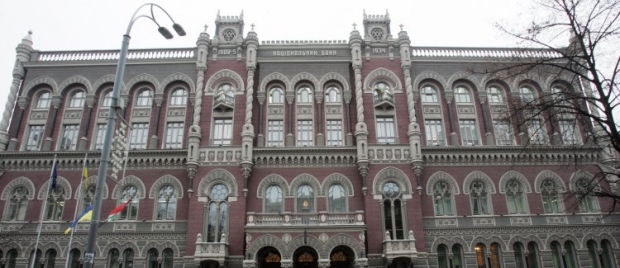 Photo from UNIAN
The regulation was adopted by the NBU Committee on Banking Supervision and Regulation on December 31, 2015.
In accordance with the new criteria, banks are categorized into: banks with state share (with more than 75% state-owned), banks owned by foreign banking groups (which majority owners are foreign banking institutions), group I (banks, the assets share more than 0.5% of the banking system assets), group II (with the assets share less than 0.5% of the banking system assets).
Read alsoUkraine's economy set to growThe group of banks with state share includes seven financial institutions: PJSC Oschadbank, JSC Ukreximbank, Ukrgasbank, JSC Rodovid Bank, Rozrakhunkovy Center, State Land Bank Goszembank, UBRR. The group of banks owned by foreign banking groups includes 19 banks – PJSC Prominvestbank, PJSC Raiffeisen Bank Aval, PJSC Sberbank of Russia, PJSC Ukrsotsbank, JSC UkrSibbank, PJSC VTB Bank, PJSC Credit Agricole, JSC OTP Bank, CJSC Commercial bank Citibank, PJSC ING Bank Ukraine, PJSC Kredobank,  PJSC Pravex-Bank,  VS Bank, JSC BM Bank, PJSC Piraeus Bank ICB, PJSC Marfin Bank, Credit Europe, PJSC Deutsche Bank DBU, and PJSC SEB Corporate.
Group I of banks includes 13 financial institutions - Privatbank, Alfa-Bank, First Ukrainian International Bank, Bank Pivdenny, Khreshchatyk Bank, Megabank, Credit Dnipro, Procredyt, Fidobank, Universal Bank, Platinum Bank, Bank Vostok, Diamant Bank.
The second group of banks includes 78 financial institutions.
Read alsoNBU decides to liquidate bank of Yanukovych's sonAs part of the purification process of the banking system, which started in 2014, the NBU declared insolvent 63 financial institutions, reducing their number to 117.