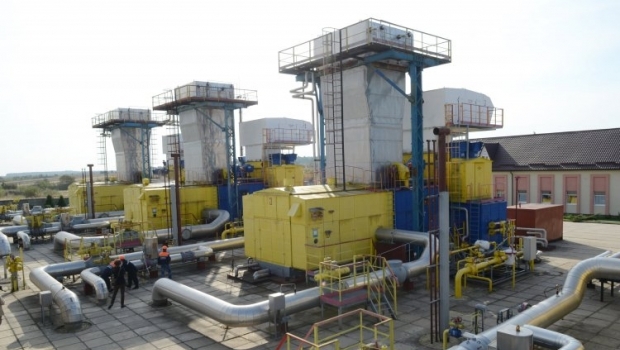 Photo from UNIAN
"Russian gas has not been and is not being supplied to Henichesk," the company's press service reported.
It is reported that Henichesk is not connected to any other sections of Ukraine's mainland gas pipeline network.
Naftogaz reports that during the summer period, the town covers its household needs by means of gas supplied from the Strelkove gas field, with the unused volumes being transferred to Hlebovske underground storage facility (USF), located on the temporarily occupied territory (Crimea). In winter, gas is pumped out of the USF and supplied to Henichesk to cover peak consumption.
Read alsoNaftogaz denies Russian reports on gas supplies to Henichesk from occupied Crimea"From January 1, 2016 the Crimean occupying authorities had blocked for four days deliveries of gas from Hlebovske USF, which has enough gas volumes to meet the needs of the town through the whole heating season," the company noted.
According to the report, in 2014 the city used 9.2 million cubic meters (mcm) of gas with the maximum gas production capacity of the field amounting to 25 mcm per year. Since March 2014, the gas field has been operated by Plast, a private Ukrainian gas company.
As earlier reported, on January 2, 2016 air temperatures in Henichesk dropped below minus 14 degrees Celsius. Coupled with the limited capacity of the Strelkove gas field, this reduced pressure in the city's gas distribution system, leaving over 1,800 households without gas supplies. Two gas distribution stations were converted from automatic to manual operation. By the morning of January 3 gas supplies in multi-storey buildings were restored. Only private households were experiencing problems with supplies at that time.
On January 5, Vice Prime Minister for Regional Development, Construction, Housing and Utility Services Hennadiy Zubko announced all the consumers in Henichesk were fully supplied with power and centralized water.