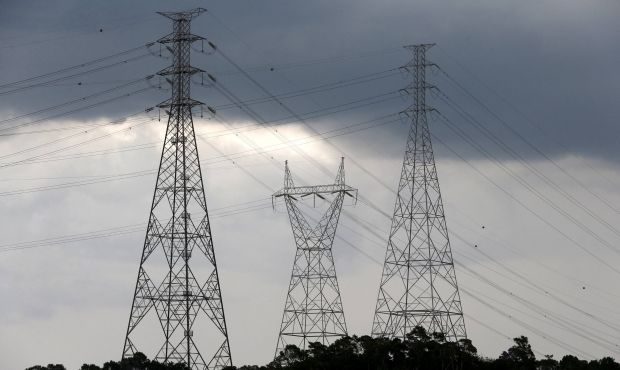 REUTERS
"Russia isn't conducting any talks on supplying electricity from Russia to Ukraine. We won't prolong it [the contract] as it was tied to an agreement on the supplies of Ukrainian electricity to Crimea," the sources said, TASS wrote.
In 2014, Ukraine purchased electric power from the Russian power grids under an agreement between the companies Inter RAO and Ukrinterenergo that was effective through to the end of 2015.
Simultaneously, the two sides signed an agreement on the purchases of power from Ukraine for Crimea and the city of Sevastopol. However, the supply of power from Ukraine to Crimea stopped late in November 2015, 2015, after the pylons of all the four high-voltage transmission lines leading to the Crimean Peninsula were destroyed in blasts. Ukraine partly resumed the power supply to Crimea in December 2015 but the Russian authorities did not sign a new contract in 2016 in the wake of Kyiv's demand Crimea be specified as Ukrainian territory in it.
The All-Russia Public Opinions Research Center (VCIOM) said 93.1% residents of Crimea and Sevastopol spoke against the signing of a new contract with Kyiv on purchasing Ukrainian electricity if it indicated Crimea as part of Ukraine. The press service of the Ukrainian Ministry of Energy and Coal Industry said earlier Ukraine stopped importing Russian electricity as of the beginning of last October. A source also told Kommersant the Ukrainian authorities did not say anything about a need for imports in 2016. On the face of it, experts familiar with the situation told Kommersant the two countries kept in effect an agreement on synchronized operations of the Russian and Ukrainian power grids, under which the cross-border flows of electricity in emergency situations are paid for.