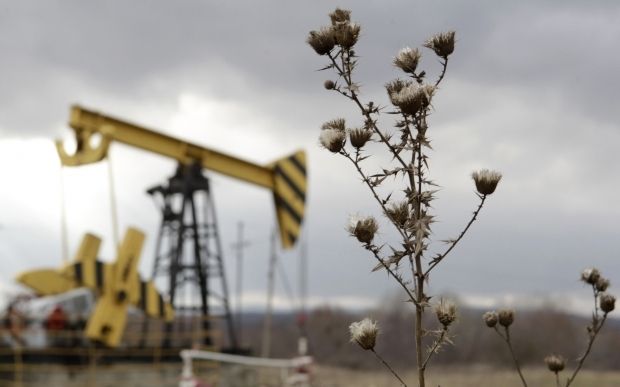 REUTERS
Prices are down around 20% since the start of the year, dragged lower by soaring oversupply, China's weakening economy and stock market turmoil, as well as the strong dollar, which makes it more expensive for countries using other currencies to buy oil, Reuters wrote.
International benchmark Brent crude futures LCOc1 dropped over 3% to a low of $30.43 per barrel on Tuesday, a level last seen in April 2004, before edging back to $30.69 by 07:44 GMT (02:44 ET), still down 86 cents from their last settlement.
U.S. crude West Texas Intermediate (WTI) CLc1 fell to a low of $30.41 per barrel, a level last seen in December 2003, before crawling back to $30.59 per barrel.
Trading data showed that managed short positions in WTI crude contracts, which would profit from a further fall in prices, are at a record high, implying that many traders expect further falls.
Adjusting to the price rout, analysts have been shifting their price outlooks downward, with Barclays, Macquarie, Bank of America Merrill Lynch, Standard Chartered and Societe Generale all cutting their 2016 oil forecasts this week.
StanChart took the most bearish view, saying prices could drop as low as $10 a barrel.
"We think prices could fall as low as $10/bbl before most of the money managers in the market conceded that matters had gone too far," the bank said.