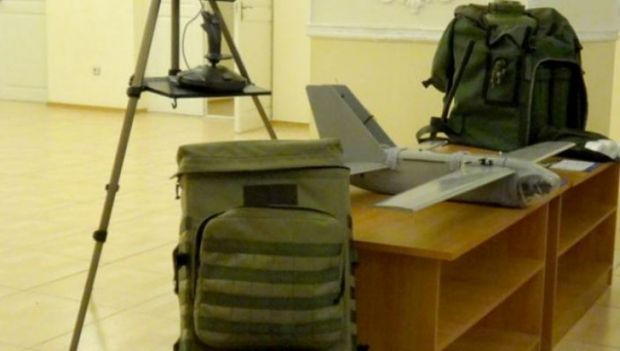 UAV Spectator / KPI
The state-owned arms manufacturer Ukroboronprom will send next week to the Armed Forces of Ukraine the second batch of modified Spectator UAVs, the general director of the group, Roman Romanov, said.
"At the end of 2015, we handed over to the Army the first samples of drone, and next week our factory Meridian will hand over the first actual series of Ukraine-made drones. It is not about one or two samples," said Romanov, adding that the group has modified some of Spectator's specifications upon the request of the military who had tested the first several samples.
At the same time, Romanov did not elaborate on the exact number of drones to be supplied to the Ukrainian troops.
As UNIAN reported earlier, Spectator drones were designed by the students of the Kyiv Polytechnic Institute and manufactured at Meridian, part of Ukroboronprom group of companies.
Read alsoNew drones designed by KPI students to be supplied to Ukraine ArmyIt is also noted that these drones can hardly be detected due to their size. The electric propulsion system produces little noise. Max altitude is 2 km, speed – up to 120 km/h, duration of continuous flight – up to 2 hours, according to the report.
"UAV requires no special requirements to the launch pad or additional hardware for take-off - it can even be launched from the hand. The device can be additionally equipped with 10x zoom day/night vision camera, thermal and multispectral cameras, high definition camera, background radiation sensor, and other add-ons," says the statement by Ukroboronprom.
Read alsoUkraine's shield: forging swords instead of plowsUNIAN memo. State-run Ukroboronprom Concern was established in 2010 to ensure effective operations and management of state-owned business entities that develop, manufacture, sell, repair, modernize and scrap weapons, military and special equipment and ammunition, and participate in the military and technical cooperation. The Concern incorporates over a hundred enterprises of Ukraine's defense industry.