EBRD's investment in Ukraine in 2015 totals $1 bln
The European Bank for Reconstruction and Development (EBRD) signed 30 transactions in Ukraine in 2015 with investment commitments totaling EUR 1 billion, the EBRD said in a statement provided to UNIAN.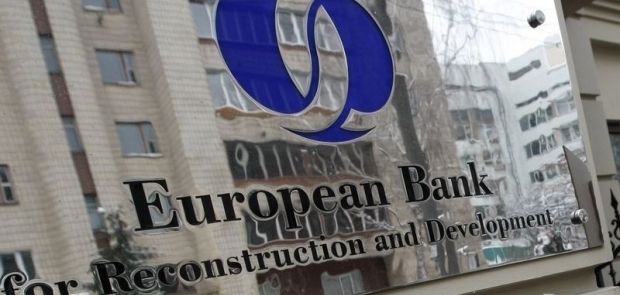 REUTERS
"In 2015 the EBRD signed 30 transactions in Ukraine totaling EUR 1 billion. This was a strong performance in a challenging macro-economic environment that prevailed throughout the year when Ukraine's GDP contracted significantly and there was little appetite for new investments, both from domestic and foreign investors," the statement reads.
The EBRD's financial sector funding reached EUR 387 million, including EUR 100 million for trade facilitation transactions; the energy sector's portion was EUR 283 million and agribusiness was EUR 184 million. The manufacturing and services sectors received EUR 87 million and infrastructure EUR 56 million, according to the report.
"The largest deal was a $300 million loan to Ukraine's national gas and oil company Naftogaz for purchases of natural gas on the European market to fill storage facilities for the winter heating period. This was a landmark transaction for the country and the sector, not only in terms of its energy security but also because it set conditions for transparent procurement and enhanced corporate governance in an unprecedented way in Ukraine," the EBRD said in the statement.
In addition, the EBRD remained active in the municipal sector and signed five projects (involving district heating, transport and traffic regulation) in as many cities (Lviv, Odesa, Chernivtsi, Vinnytsya and Cherkasy). Infrastructure investments for enhancing the handling capacity and auxiliary services at the country's Black Sea ports also continued, the EBRD reported.
The Bank also used its own funds and helped secure donor funding to provide financial support for important undertakings such as the Ukraine Business Ombudsman Council and the National Reforms Council, according to the report.
Significant resources were also committed to support the state-owned enterprises reform initiatives and the privatization process in close cooperation with the Ministry of Economic Development and Trade and the State Property Fund of Ukraine.
UNIAN's memo. The EBRD is the largest international financial investor in Ukraine. As of January 1, 2016 the Bank had a total cumulative commitment of approximately EUR 12 billion in 355 projects throughout the country.
If you see a spelling error on our site, select it and press Ctrl+Enter