Reuters Exclusive: Russia likely to scale down China gas supply plans
Russia is likely to scale back volumes of gas it plans to ship to China later this decade, sources close to energy giant Gazprom say, due to the dive in global energy prices and uncertainty hanging over the Chinese economy, according to Reuters.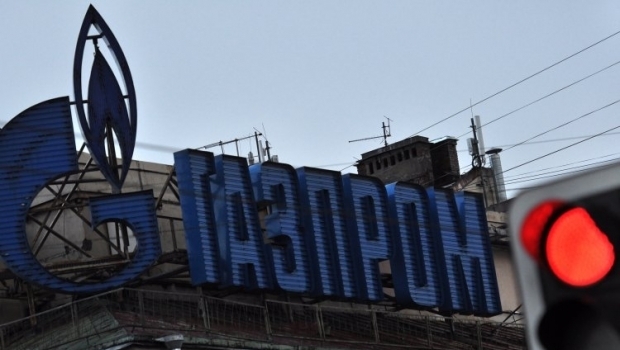 Photo from UNIAN
The sources insist the hugely expensive pipeline project – part of President Vladimir Putin's strategic shift eastwards – will go ahead on time. However, they acknowledge sales to China will initially be lower than envisaged when Moscow reached the $400 billion deal with Beijing in May 2014.
"We will start fulfilling the deal in 2019, but the volumes could be less that initially expected," a source at Gazprom told Reuters.
At the time of the deal, crude oil was trading above $100 a barrel but has since plunged to $30. In this period growth in the Chinese economy has also slowed sharply, with its currency falling and its stock market now in turmoil.
Moscow is keen to "pivot to the East" to reduce its reliance on exporting energy to the West due to a series of rows, notably over Russia's annexation of Crimea and support for separatists in eastern Ukraine.
China is in a buyer's market. Abundant energy supplies are now available from other sources, such as liquefied natural gas (LNG) from Qatar and Australia and pipeline gas from Central Asia, and this is undermining the Kremlin's plans.
Gazprom's media relations team did not comment on emailed questions from Reuters although the state-controlled company, which has a monopoly on Russian pipeline gas exports, has said the project to ship gas from eastern Siberia to China is on track.
Flows through the Power of Siberia pipeline, which starts in East Siberia, are due to start at five billion cubic meters (bcm) of gas, rising to 38 bcm annually under the 30-year deal – just below what Gazprom's top gas buyer, Germany, now gets.
The pricing mechanism for what China will pay has not been revealed. Sources and analysts say the oil breakeven price for the Russian gas exports to China is around $80 per barrel, a level that is unlikely to be reached in the foreseeable future.
"In any case, the volumes will be lower (than announced)," said another source, who is close to Gazprom and familiar with the talks with China. "Gazprom has taken on an uphill task and failed."
If you see a spelling error on our site, select it and press Ctrl+Enter