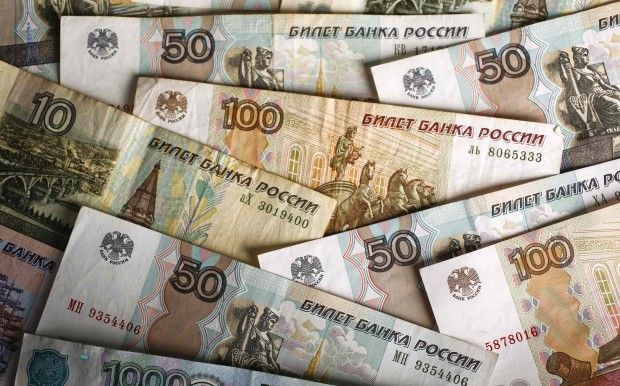 REUTERS
According to the Moscow Exchange data, the dollar rose by 24 kopecks to 70.12 rubles.
The euro was up by 30 kopecks to 78.26 rubles.
The Russian stock market also saw a decline at the opening of trade.
The MICEX index slid by 0.29% to 1871.01 points.
The RTS index fell by 0.65% to 840.12 points.
The U.S. Federal Reserve is expected to meet on March 15-16 to determine the course of its monetary policy. It is expected that the regulator will maintain its benchmark interest rate at the current level of 0.25-0.5%, refraining from raising the rate amid continuing instability on global markets.
In addition, this week decisions about key interest rates will also be made by the Bank of Japan, the Bank of England, and the Swiss National Bank. Investors adopt a wait-and-see approach until the announcement of results of the meetings as market uncertainties sustain.
Read alsoRussian ruble resumes its fall, despite rise in oil pricesOn March 14, Brent crude is traded above $40 per barrel.
As UNIAN reported earlier, on March 10, the European Central Bank (ECB) further cut the cost of borrowing to try to get the eurozone economy growing and to stave off deflation. That is because the ECB sees inflation ultra-low this year at a mere 0.1% – way lower than the 1.0% it forecast just in December. Its main interest rate has gone down to 0.0% from 0.05%.
The ECB is also boosting its quantitative easing (QE) program. QE goes up from EUR 60 to EUR 80 billion a month and will include corporate debt for the first time, as was reported.