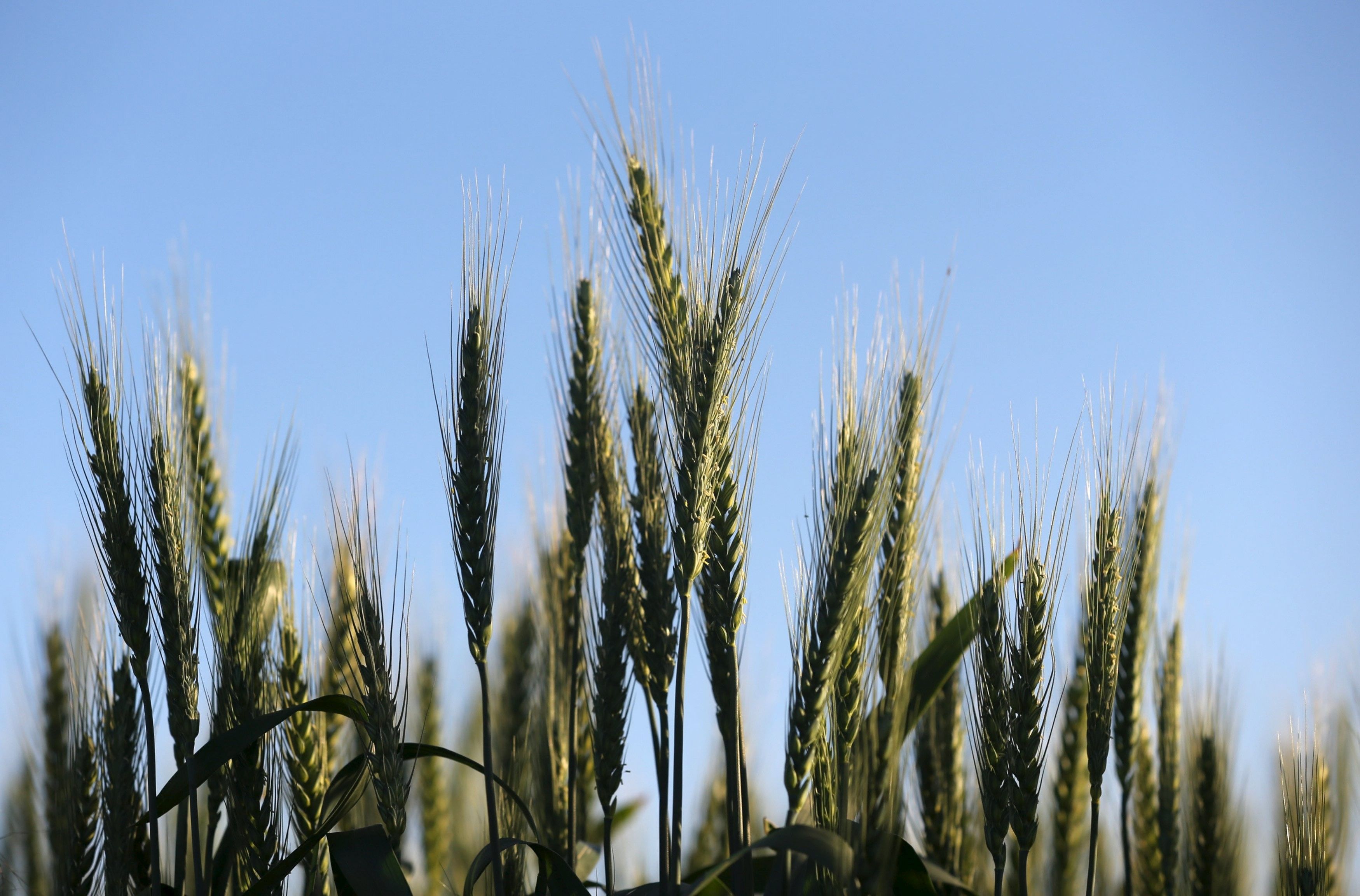 REUTERS
Timely rains and moderate temperatures mean crops are in better shape than at this time last year – a big change from a few months ago, when fields were planted under drought, said Tetiana Adamenko, head of the agriculture department at the National Weather Center in Kyiv, Bloomberg reported.
While production will probably be lower than last year after farmers cut planting, the prospects for yields have improved, it said.
Recent good weather across the major wheat-producing areas of the Northern Hemisphere means the world may be set for another bumper harvest. Two prior seasons of ample supplies sent prices to a five-year low on March 2. Ukraine, one of the world's top exporters, doesn't have any extreme heat in the forecast for May, so conditions may remain good at least for the next few weeks, Adamenko said. The harvest usually starts in July.
Optimum Moisture
"The weather is marvelous," Adamenko said by phone Wednesday. "We see optimum moisture conditions for early crops."
Agritel, the Paris-based farm adviser with an office in Kyiv, may raise its forecast for Ukrainian wheat production after the recent spate of good weather, said consultant Mykhailo Ponomarenko. Last month, it pegged output at 19.3 million tonnes, about 2 percent more than a previous estimate. That's still below 2015 output of 26.5 million tonnes, according to the State Statistics Office.
Agritel is planning a tour of the country's crops in two weeks, which will help determine its next forecast, Ponomarenko said.
Read alsoYield of winter grain in Ukraine projected at 22.7 mln tonnesUkraine's wheat crop could reach about 20 million tonnes, said Matt Ammermann, a commodity risk manager at INTL FCStone who focuses on the Black Sea region. Production of corn probably will expand to 25 million tonnes, up from 23 million tonnes last year, as farmers shift unplanted wheat acres to corn this spring, he said.
Read alsoReuters: Egypt buys 175,000 tonnes of Romanian, Ukrainian wheatThe government sees total grain production, including wheat, corn and barley, in a range of 57 million to 60 million tonnes, said Serhiy Tantsyura, deputy head of the crop production division at Ukrainian Agriculture Ministry. That compares with about 60 million tonnes last year.
"It's too early to provide a more accurate forecast, but we are full of optimism," Tantsyura said. "We couldn't even hope the weather would be so fine."