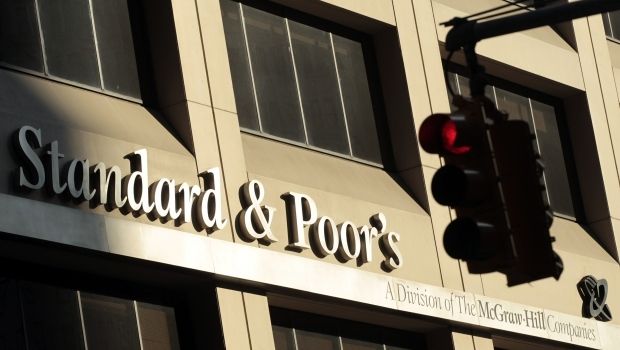 REUTERS
S&P on Friday left the nation's long-term sovereign debt rated at B-, six levels below investment grade and on par with Iraq and Ghana, according to a report, Bloomberg wrote.
The nation's outlook is stable as the ratings company predict the government will maintain access to financing from the International Monetary Fund.
Fitch Ratings and Moody's Investor Service rate Ukraine at the same level.
Read alsoUkraine court bans payments on $3 bln loan from Russia Ukraine, which restructured $15 billion of state debt last year and has been fighting Russia-backed separatists for more than two years, is emerging from a political crisis that's delayed disbursements from its $17.5 billion IMF bailout. Prime Minister Volodymyr Groysman's cabinet, which took over in April, has pledged to resume cooperation with the Washington-based lender to underpin recovery from a recession and boost reserves. The IMF's board will decide in July on disbursement of $1.7 billion, paving the way for at least another $1.7 billion in other aid.
Read alsoIMF advice to Ukraine: Fight corruption at SOEs by privatizing them"We believe broader reforms will continue, albeit with setbacks, and that Ukraine's western partners will remain engaged," S&P analysts led by Ravi Bhatia in London said in a statement. "We remain cautious on the fiscal outlook, owing to the sizable risks that still remain, including the conflict in the East, and large contingent liabilities, included two court cases relating to a US$3 billion Eurobond issued to Russia."