U.S. airlines to start scheduled flights to Cuba
Six airlines won permission Friday to resume scheduled commercial air service from the U.S. to Cuba for the first time in more than five decades, another milestone in U.S. President Barack Obama's campaign to normalize relations between the Cold War foes, according to NBC News.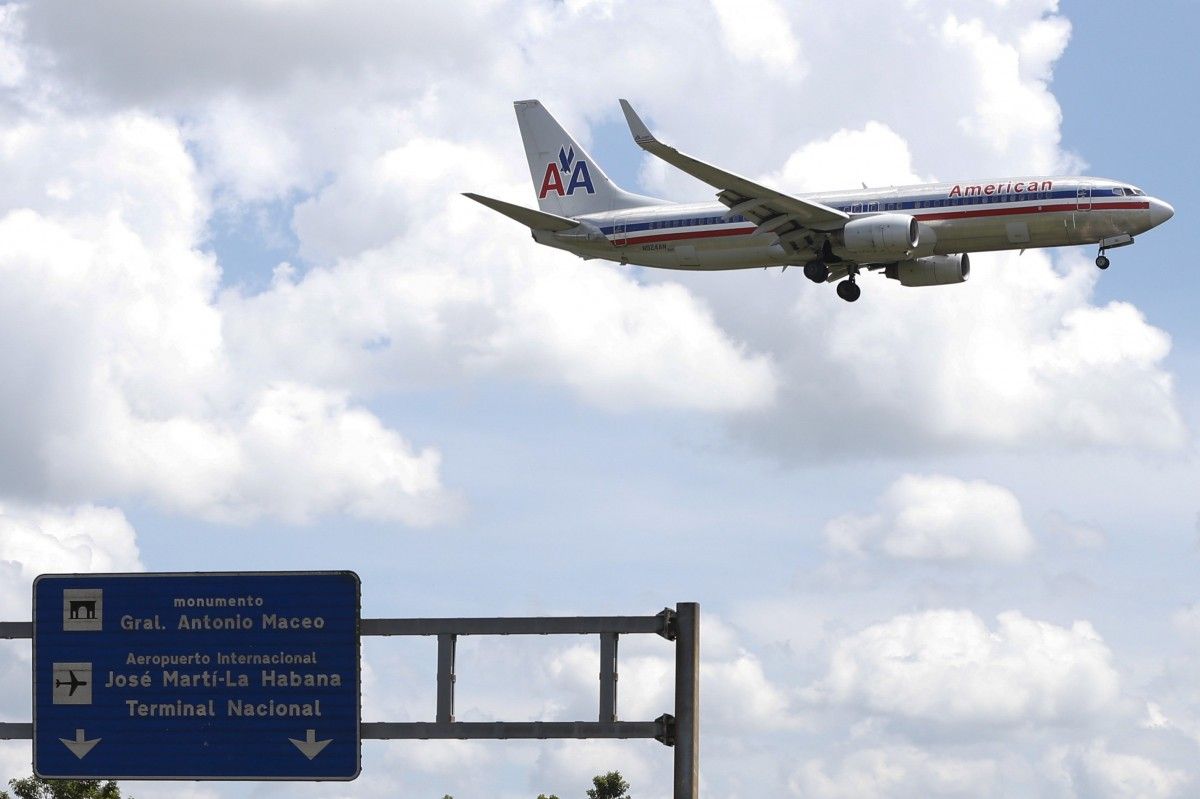 REUTERS
The airlines — American, Frontier, JetBlue, Silver Airways, Southwest and Sun Country — were approved by the Department of Transportation for a total of 155 roundtrip flights per week. They'll fly from five U.S. cities to nine cities in Cuba other than Havana, NBC News reports.
The airlines must begin service within 90 days of the dates proposed in their applications, although they can request an extension if they need more time. Some of the airlines have been working for months on logistics and have told the department they could start flying in as few as 60 days. Other airlines have indicated they may need as many as four months to get ready. Most service is expected to begin this fall and early winter, the department said.
Approval is still required by the Cuban government, but the carriers say they plan to start selling tickets in the next few weeks while they wait for signoffs from Cuba.
U.S. law still prohibits tourist travel to Cuba, but a dozen other categories of travel are permitted, including family visits, official business, journalist visits, professional meetings and educational and religious activities. The Obama administration has eased rules to the point where travelers are now free to design their own "people-to-people" cultural exchange tours with very little oversight.
More than a year ago, Obama announced it was time to "begin a new journey" with the communist country. "Today we are delivering on his promise," said Transportation Secretary Anthony Foxx.
Read alsoElderly Castro holds onto Cuba's top job in changing times – ReutersAs it considers opening routes to Havana, the department's selection process has been complicated because airlines have requested far more routes than are available under the U.S. agreement with Cuba. A decision on Havana routes is expected later this summer.
The routes approved Friday were not contested because there was less interest among U.S. airlines in flying to Cuban locations other than Havana. The routes include service from Miami, Chicago, Philadelphia, Minneapolis and Fort Lauderdale, Florida. The Cuban cities are Camaguey, Cayo Coco, Cayo Largo, Cienfuegos, Holguin, Manzanillo, Matanzas, Santa Clara and Santiago de Cuba.
All flights currently operating between the two countries are charters, but the agreement the administration signed with Cuba in February allows for up to 110 additional flights — more than five times the current charter operations.
The Transportation Security Administration is in the process of completing a security review of Cuban airports expected to have direct flights to the United States, and is working with the Cuban government to schedule and complete the security assessment of any additional airports that propose to begin service, the agency said in a statement.
If you see a spelling error on our site, select it and press Ctrl+Enter