White House to commit $220 mln in new assistance to Ukraine in 2016
Pending Congressional notification, the White House plans to commit $220 million in new assistance to Ukraine this year in support of economic, political, and energy reforms, according to The White House's Office of the Press Secretary.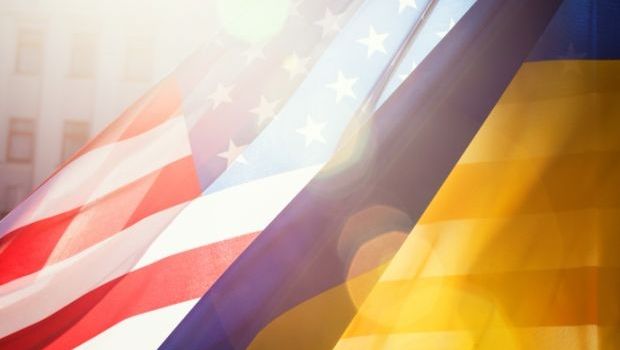 president.gov.ua
"This assistance package will continue our support for Ukraine's efforts to strengthen democratic institutions and the rule of law, reinforce the foundations for sustainable economic growth, and respond to humanitarian needs," U.S. Vice President Joe Biden said during his meeting with Ukrainian Prime Minister Volodymyr Groysman in Washington on Wednesday, the Office reported.
The new assistance will also support other key areas of Prime Minister Groysman's ambitious reform agenda, including accelerating customs reform, namely by providing legal, regulatory, infrastructure, and e-customs support; creating a new customs monitoring center; and assisting in implementing reforms of the recruitment, selection, vetting, training, and equipping of new customs officers, based on the successful patrol police model.
Read alsoUkraine's customs find excess UAH 1.3 bln for road repairsThe assistance is also aimed at helping Ukraine fight corruption through support for key justice sector reforms, including implementation of the constitutional amendments adopted by the Verkhovna Rada on June 2 and Prosecutor General Yuriy Lutsenko's reform agenda, and by expanding U.S. partnerships with Ukraine's National Anti-Corruption Bureau, Specialized Anti-Corruption Prosecutor's Office, and National Police, as well as support for independent media and civil society.
Read alsoEU to give EUR 97mln to Ukraine for support of local governanceThe assistance will also promote decentralization across Ukraine, helping the country improve service delivery, increase citizen engagement and oversight, and raise public awareness of the benefits of reforms.
It also offers expanding support for energy security through programs that establish competitive and transparent gas and electricity markets in line with EU standards, diversify sources of energy, improve energy efficiency, support privatization, and enhance cybersecurity.
In addition, on June 9, the Overseas Private Investment Corporation (OPIC) approved up to $62.5 million in financial support to two private equity funds that will invest in Ukraine across a number of sectors including agribusiness, healthcare, infrastructure, retail, consumer goods, and real estate. These two investments are in addition to OPIC's total exposure to Ukraine of $185 million, including $73 million in insurance coverage, $97 million in finance exposure, and an estimated $15 million in indirect exposure to Ukraine through other multi‐country investment funds.
Read alsoUkraine's Rada allows companies to restructure debts owed to banksThe United States says it is also helping Ukraine improve its business environment to attract more foreign investment through implementation of banking reforms, simplified regulations, enhanced investor rights, and greater transparency.
The United States pledges it will continue to work closely with the Ukrainian government to help ensure that the practical experience of U.S. industry is taken into account in Ukraine's ongoing efforts to prioritize and implement reforms that will improve the business climate and attract private capital.
These initiatives and new commitments are part of more than $1.3 billion in foreign assistance the U.S. government has committed to Ukraine since 2014 to advance reforms, strengthen democratic institutions and civil society, stimulate economic growth, strengthen its defenses, and help Ukraine more safely monitor and secure its borders and defend its territorial integrity.
This includes more than $112 million in humanitarian assistance provided to date to conflict-affected civilians in Ukraine.  This funding helps provide emergency shelter, relief commodities, protection activities for children and the elderly, psychosocial support, repair to water infrastructure, and support for short-term job creation for internally displaced persons.
The U.S. government has also provided Ukraine $2 billion in loan guarantees, and signed an agreement on June 3 to allow for the issuance of a third, up to $1 billion loan guarantee in the coming months, pending completion of certain conditions and the Congressional notification process. These loan guarantees help Ukraine stabilize its economy and protect the most vulnerable households from the impact of needed economic adjustment.
If you see a spelling error on our site, select it and press Ctrl+Enter