Ukraine PM sees $12 bln aid lift as pension revamp looms – Bloomberg
Ukraine's prime minister sees the country receiving $12 billion of international aid this year and said his cabinet is gearing up to tackle the controversial issue of pension reform, according to Bloomberg.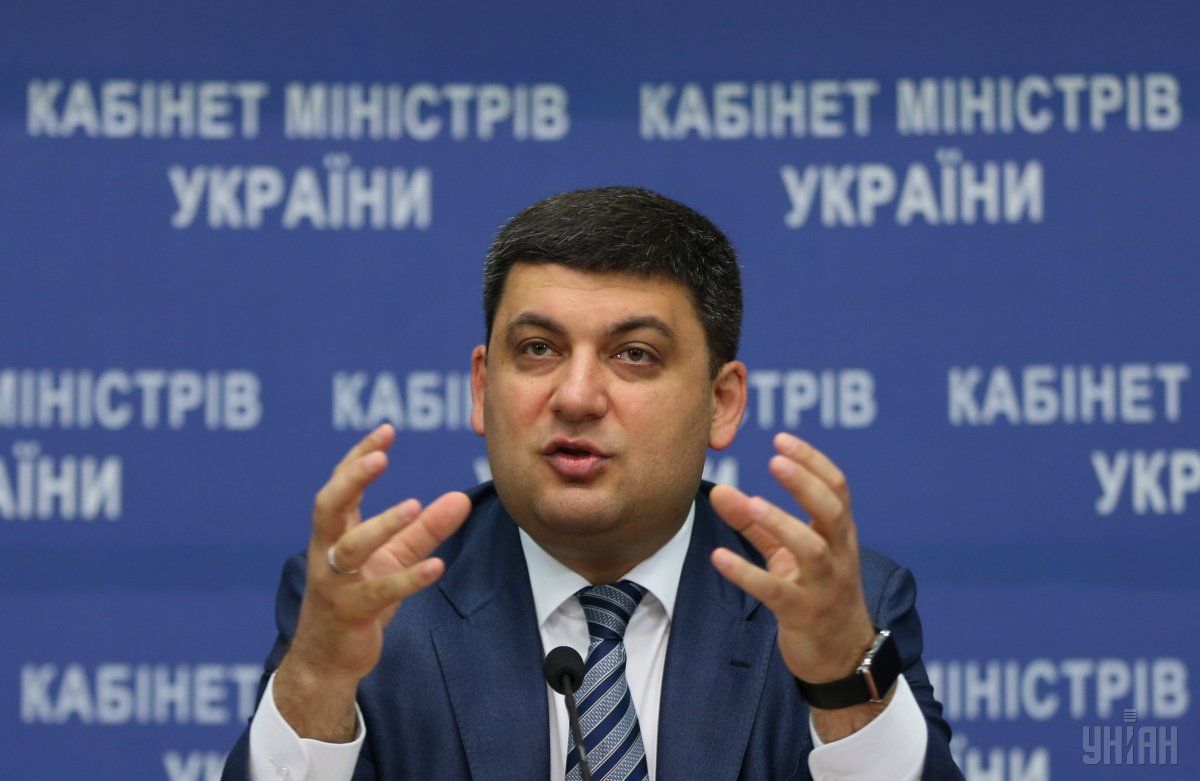 Photo from UNIAN
The figure includes more than $4 billion in transfers from the International Monetary Fund, as well as bilateral assistance from allies such as the U.S., Volodymyr Groysman said Friday in an interview. Talks with the Washington-based fund, which is set to sign off this month on the third tranche of a $17.5 billion rescue, are turning to pensions, an issue he says will spark a battle with populist elements in parliament, Bloomberg wrote.
"The IMF program works for us," Groysman, appointed in April, said in the government building in the capital, Kyiv. "Of course, we suffer from a disease called populism in our country. They say the IMF is bad and they demonize it, but we'll inform people what the IMF recommends and why."
The latest IMF tranche has been reduced to $1 billion from $1.7 billion, central bank Governor Valeriya Gontareva said last week. The final bills required before the IMF's board meets will be discussed by parliament this week.
Pension reform, not an issue for the latest tranche, has torpedoed cooperation between previous governments and the lender. The current system, under which some professions such as coal miners and prosecutors are able to retire early, is "very ill," yielding minimal payments on which people can barely survive, according to Groysman.
Read alsoMinister of Social Policy Reva: 12.5 mln Ukraine pensioners live at cost of 6 mln honest workers"There are people who retire before they turn 50 – I think it's a big problem because a person is still young before 50," he said, without specifying whether existing gradual increases in the overall pension age are sufficient. "We need to change this system."
A healthy economy is key to providing bigger pensions, Groysman said. While GDP inched up 0.1% from a year earlier in the first quarter, it shrank 0.7% from the previous three months, the first contraction since an 18-month recession ended in the middle of last year.
Groysman said he doesn't see signs of a slowdown, with GDP set to advance 1.5% this year, in line with the latest IMF forecast. Growth can top 2% next year, as long as efforts to fight corruption, cut red tape and privatize state assets are fulfilled, he said.
Read alsoNBU cuts key policy rate to 16.5%Groysman said he sees no reason for concern over that bank and predicts a wider credit revival in the coming months.
"We expect lending to restart by year-end," he said. "We think interest rates will be cut and will be affordable to conduct business. We hope the regulator will ease capital controls, such as obligatory sale of exporters' revenue, in the autumn. It will improve the investment climate."
If you see a spelling error on our site, select it and press Ctrl+Enter